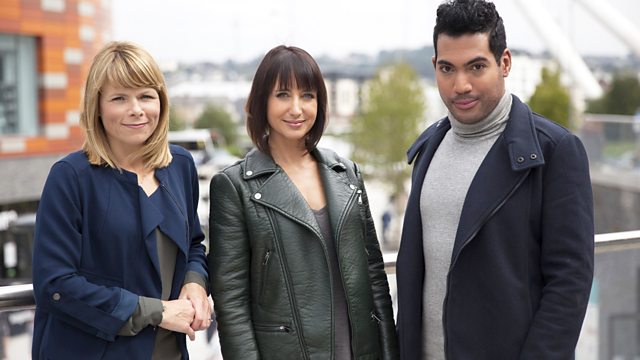 X-Ray investigates a cold calling company taking thousands of pounds from customers in exchange for a financial review. Lucy asks why e-cigarettes can explode when they are on charge. Rhodri investigates what happened to a birthday present which never arrived. And Lucy hears a few tips on how to save money on car hire when you go on holiday.
Last on
Claims company complaint
An IT manager from Pontypridd has told how he's having to sell his home after being pushed further into debt following a cold call from a Swansea call centre. 
David Parry was rung late in 2012 by a Swansea firm called Claim Credit Services Ltd, operating under the name CCS Advice. 
He was more than £20,000 in debt and says the company told him that they could wipe out some of his credit card debts. 
David said: "The longer the conversation went on, the more plausible it sounded. They had a number of customers who had had their debt written off due to breaches in the Consumer Credit Act.  And they were getting a high success rate of getting credit cards and loans written off."
But first he had to pay their fee – an additional £3,800 added on to one of his cards. He says he was told the claim would take no more than four months, and he'd have his money back one way or another after that. 
David said: "It scared the heck out of me to be honest, but If I could get one of my credit cards written off, just one, which was easily attainable from what they were saying, then I'd be in a much better position." 
But the quick pay-out never materialised and David was having to cover interest on his credit card debts. Eventually he was told two of the three claims on his credit cards had failed. David never heard back from the company on his last claim, and has had none of his money back. He is now selling his home. 
David said: "I was just about treading water, and reducing the balance.  I'm now, as I say, worse off. I'm actually in a position now where I'm having to sell my house. The equity will pay off the majority of my debt and I start from nothing." 
The company that made those claims and took David's money, Claim Credit Services Ltd, has traded as CCS Advice and then CCS Review. Its director is Nicholas Harle. When approached by X-Ray, he denied that his staff had mislead customers and apologised if anyone had lost money. It is no longer running  the Swansea Call Centre. 
The call centre is now being operated by a different company, Credit Clear Services Ltd of Dorset. It has a different director, but used the same staff in Swansea to sell similar services under the similar trading name of CCS-Review. 
X-Ray rang them up, posing as a potential customer. They claimed that they were able to get credit card debts written off and get us large amounts of money back on a mortgage. Credit Clear Services Ltd has not responded to a letter from X-Ray. The company is still operating from the Swansea Call Centre with a new trading name, The Full Financial Review.

Cost savings on car hire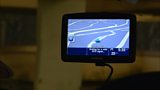 It's the time of year when we're booking up our summer holidays. And a lot of us will be booking a hire car to get around when we are there.  It's not something any of us do very often. So guess what? The car hire companies have lots of tricks up their sleeves to bump up the price. 
We asked travel writer Tom Anderson for some moneysaving tips:
1. Make sure you know your fuel agreement.
You need to check what your agreement says about fuel. Some companies will give you the option of buying a tank of fuel from them and returning the car empty. You will probably have paid more for that fuel with the car hire company than you would do at the pumps – and if you take it back half full you've gifted them half a tank of fuel. If you get a choice, better to opt to return the car with a full tank. 
2. Sat Nav Hire
Car hire firms can charge up to £14 a day for a Sat Nav – which will mount up over a holiday. It's much cheaper to look around the internet for companies here in the UK which rent you sat navs for as little as £25 for a week. That could be even cheaper than buying foreign maps for your own sat-nav if you have one. 
3. Take your car seat with you.
Now we all know car seats for the kids are an essential bit of kit, but they do work out expensive if you're renting for a week. Companies can charge up to £11 per day. What many people don't realise is that some budget airlines let you take them on the plane for as little as £10. So it's worth checking. 
4. Don't fall for the hard sell on insurance
If you damage a hire car you could face paying an excess of hundreds of pounds. Companies will offer you insurance to cover this excess but it can cost you up to £14 per day. It's worth going online, shopping around and buying a stand-alone car hire excess insurance policy before you fly. You can find them online from as little as £20 for a week, and a year's cover starts from around £40. Much cheaper!

Royal Mail who dunnit?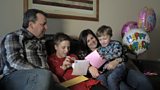 Last year Royal Mail delivered more than a billion parcels and fourteen billion letters across the country. But things don't always go according to plan. 
Keith and Lucy Myers Sleight are from Quakers Yard near Treharris. Last October Lucy's mother-in-Law Barbara wanted to give Lucy a special treat for her birthday. So she popped £50 cash along with a card, into the post. Barbara paid £4.10 to send it first class 'Signed For' delivery to make sure it got there safely. 
But the card never turned up. The Royal Mail website showed the present had been delivered – and yet they didn't recognise the signature. 
After complaining to Royal Mail the company revealed that a postman had said he signed for the card himself and posted it through their door.  Royal Mail went on to say the family weren't entitled to compensation as they had used the wrong  postal method for sending cash. 
But after X-Ray got involved, Royal Mail did give the couple their £50 back as a gesture of goodwill. The company also apologised saying 'the proper procedures had not been followed'. They later told X-RAY that the postman involved had been reprimanded. 
And their advice: Use 'Special Delivery Guaranteed' for cash and jewellery and then if it does go missing you will be entitled to compensation.

Credits
| Role | Contributor |
| --- | --- |
| Presenter | Rhodri Owen |
| Presenter | Lucy Owen |
| Reporter | Rachel Treadaway-Williams |
| Series Producer | Nick Skinner |