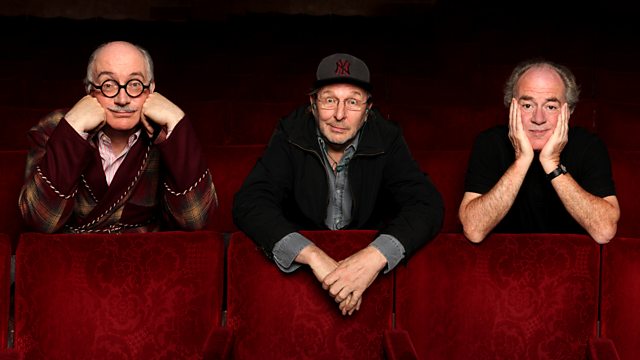 The Hitchhiker's Guide to the Galaxy
Some of the most enduring characters ever created for radio will be heard in a special, live broadcast from London's BBC Radio Theatre, as part of Character Invasion.
The two-headed smooth-talking alien Zaphod Beeblebrox, bemused Earthling Arthur Dent, and Marvin the Paranoid Android will relive some of their adventures, with a very special appearance by the original producer John Lloyd as The Voice of the Book.
Adapted and Directed by Dirk Maggs
Producer: David Morley
A Perfectly Normal production for BBC Radio 4.
Hear the original Douglas Adams's cult science fiction radio comedy series.
Credits
| Role | Contributor |
| --- | --- |
| Arthur Dent | Simon Jones |
| Zaphod Beeblebrox | Mark Wing-Davey |
| Marvin the Paranoid Android | Stephen Moore |
| Trillian | Sue Sheridan |
| Ford Prefect | Geoffrey McGivern |
| The Voice of the Book | John Lloyd |
| Director | Dirk Maggs |
| Adaptor | Dirk Maggs |
| Author | Douglas Adams |