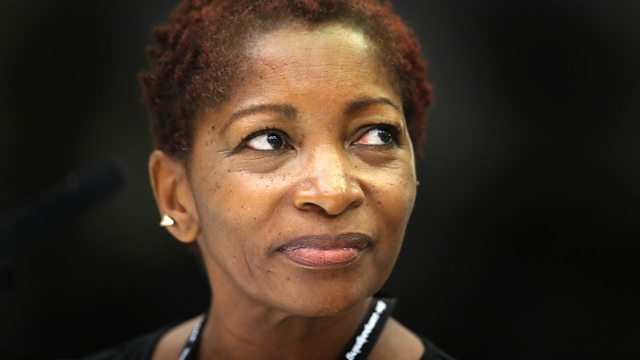 Bonnie Greer
The American writer Bonnie Greer begins this year's series of Lent Talks, where six prominent writers reflect on the Christian season of Lent and how the story of Christ's passion continues to impact on contemporary society.
This year's theme is looks at power and the way the story of the Passion reflects the ways in which power is exercised in today's world. Power can be used for good or bad, to build or destroy, to give or take, to serve or to lead.
In this talk Bonnie Greer reflects on the power of names. Slaves and the descendants of slaves must use the names they were given. Power has the ability to alter other people's reality. It also has the ability to answer, the ability to define yourself. When Pontius Pilate asked Jesus his name, Jesus did not reply.
Producer: Peter Everett.
Last on