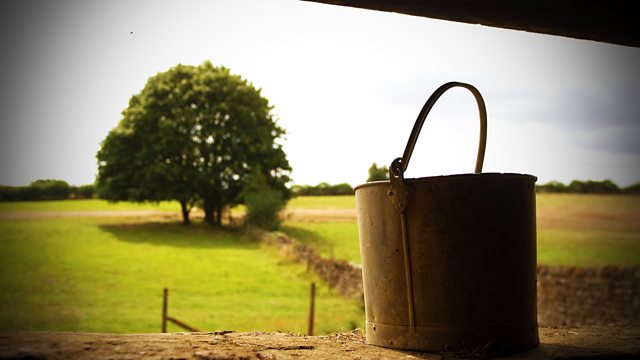 14/03/2014
Jill leaves for an embroidery exhibition. She points out that Ruth needs to make Ben's cake. Ruth snaps. It's all in hand. Ruth immediately calls Usha. She doesn't feel herself.
Jim and Kenton discuss Rhys and the celebrity appearance at the Rough and Tumble challenge. Bradley Wiggins is sure to draw in the crowds. Kenton is finding it hard to give up alcohol for Lent. Jim suggests a trip to the chocolate shop to put Jolene's non-chocolate pledge to the test too.
Usha urges Ruth to call the doctor. She could be going through the menopause. Ruth realises her symptoms do concur with that. Ruth admits she was worried that her cancer might have returned. She was all clear at her last check-up but the fear never leaves her.
Kenton puts the chocolates they bought on the bar. In retaliation, Jolene pours a glass of wine in front of him and retreats upstairs. Kenton follows with the chocolates. He tries to torment her by eating a chocolate - but it's a liqueur one planted by Jolene!
When Jill returns, Ruth apologies for snapping. Jill's had a thought about Ruth's mood. She was the same when pregnant with Pip. Ruth is stunned. She can't be pregnant! Can she?
Last on
Credits
| Role | Contributor |
| --- | --- |
| Jill Archer | Patricia Greene |
| David Archer | Tim Bentinck |
| Ruth Archer | Felicity Finch |
| Ben Archer | Thomas Lester |
| Kenton Archer | Richard Attlee |
| Jolene Archer | Buffy Davis |
| Tony Archer | David Troughton |
| Pat Archer | Patricia Gallimore |
| Helen Archer | Louiza Patikas |
| Tom Archer | Tom Graham |
| Jennifer Aldridge | Angela Piper |
| Neil Carter | Brian Hewlett |
| Alice Carter | Hollie Chapman |
| Ian Craig | Stephen Kennedy |
| Usha Franks | Souad Faress |
| Shula Hebden Lloyd | Judy Bennett |
| Daniel Hebden Lloyd | Will Howard |
| Jim Lloyd | John Rowe |
| Adam Macy | Andrew Wincott |
| Kirsty Miller | Annabelle Dowler |
| Fallon Rogers | Joanna Van Kampen |
| Rob Titchener | Timothy Watson |
| Mike Tucker | Terry Molloy |
| Vicky Tucker | Rachel Atkins |
| Brenda Tucker | Amy Shindler |
| Kingsley Harris | Tom Roberts |
| Writer | Nawal Gadalla |
| Director | Kim Greengrass |
| Editor | Sean O'Connor |