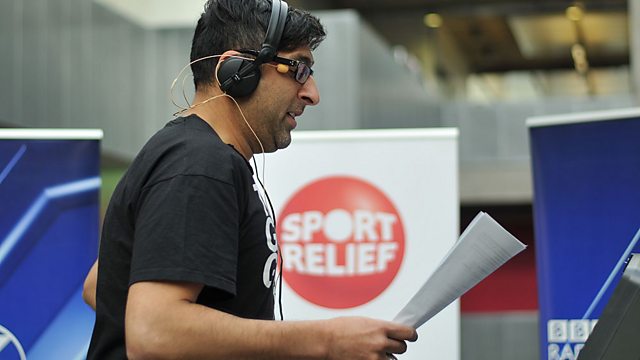 Sanjeev Kohli sits in
Sanjeev Kohli sits in for Fred again and is set to be put into the mood for dancing by Coleen Nolan.
Also on the programme, the man Vic Reeves calls "the French fire engine" Les Dennis will be joining us in the studio
How often do you wash your hands? Glasgow's primary schools are attempting to break the world record for the largest hand hygiene lesson. We find out just what bugs get onto our hands
Our TV Reviewer Greame Virtue will be back with another top programme to watch. And another listener will put his recommendation from last week under the micoscope
And another BBC Scotland presenter will be facing our Sport Relief Treadmill Challenge.
Last on