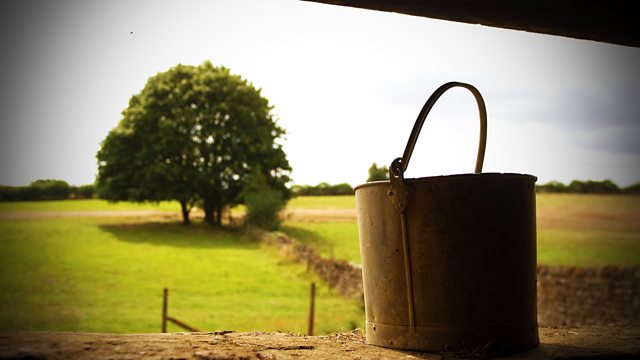 12/03/2014
David is woken early. Some ewes have got out. Needing to attend to them, he leaves Ruth to do the milking.
Vicky receives some very exciting news - Brenda is engaged!
Weary Ruth returns after milking. Jill has made sure that she returns to a hearty breakfast. Ben remarks that Ruth looks terrible but she perks up after eating. David is furious. It appears that the ewes escaped due to someone fly tipping and leaving the gate open.
Ben reveals some news that he has heard on the grapevine. Bradley Wiggins will be coming to the Rough and Tumble challenge! David and Ruth think he must have misunderstood but Ben is adamant.
Tony proudly shows off his new beef cattle to Mike. Mike informs Tony and Pat that Brenda is engaged. Mike is excited about Brenda's imminent visit, wanting to hear all the details.
David and Jill are concerned that Ruth has been out shopping for a long time. A very pale Ruth finally returns but Jill is horrified at how washed out she looks. Ruth is concerned that she needs to get on with milking but Jill is insistent - Ruth is going straight upstairs to bed.
Last on