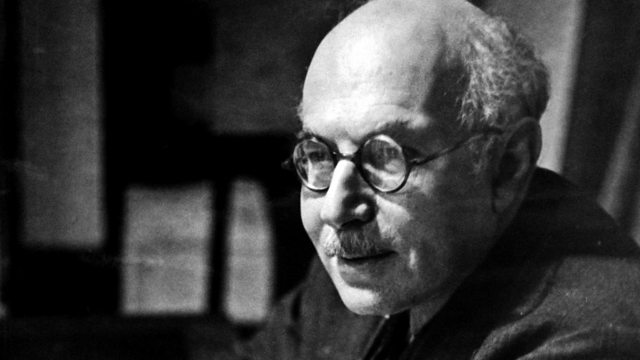 Robert McCrum explores the stories of five great British publishers.
Victor Gollancz was a giant of 20th century British publishing. The firm he founded published works by Ford Madox Ford, George Orwell, Elizabeth Bowen, Daphne du Maurier, Franz Kafka, Kingsley Amis and John le Carre.
Gollancz used the profits from these bestselling authors to fund his political mission. He created the pioneering Left Book Club to campaign against the rise of fascism in Europe. It gained 45,000 members in its first year and, at its peak, was distributing nearly 60,000 books a month. The Road to Wigan Pier by George Orwell was its most famous title.
Victor Gollancz was a rare breed - a publisher with a social conscience. He was a great literary man who devoted his life to contemporary causes. In the process, he helped to change the world.
The Observer's Robert McCrum talks to publishing insiders including bestselling author, John le Carré, and Victor Gollancz's daughter Livia Gollancz.
Producer: Melissa FitzGerald
A Blakeway production for BBC Radio 4.
Last on