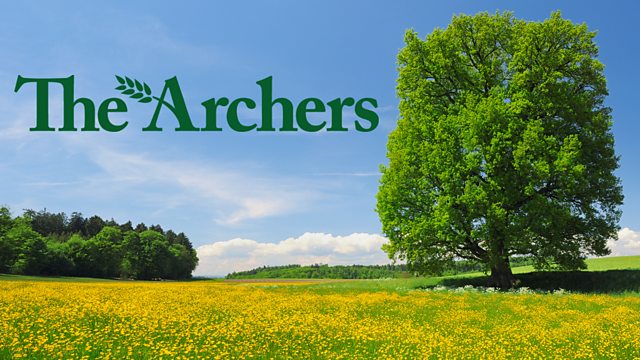 10/03/2014
Kenton helps David move sheep to higher ground. David knows that Jill was hiding her nerves before Shula takes her to the hospital. He admits that he and Jill are worried about Ruth. She's pale and tired. Kenton points out that Ruth's made of strong stuff.
Dan calls David. He needs some tyres for the assault course he and Fallon are planning for Sport Relief. The idea's really taking off, with interest from Young Farmers. David gleefully volunteers Kenton to do the course. He's off the booze, so might as well go the whole hog and get fit.
Kenton struggles through the course. They stop on Lakey Hill and look over flooded Brookfield. Dan thinks the muddier the better for the assault course. Kenton takes a tumble whilst running through the tyres. The course looks too tame for Dan though. Kenton's horrified by Dan's plan to put hurdles in the water along Heydon Brook.
Jill's eye operation went well but she's fragile.
Fallon and Dan agree a name for the event - the Rough and Tumble challenge. Fallon later calls Dan with exciting news. They might have someone really special to present the trophies. She's going to make a call...
Last on