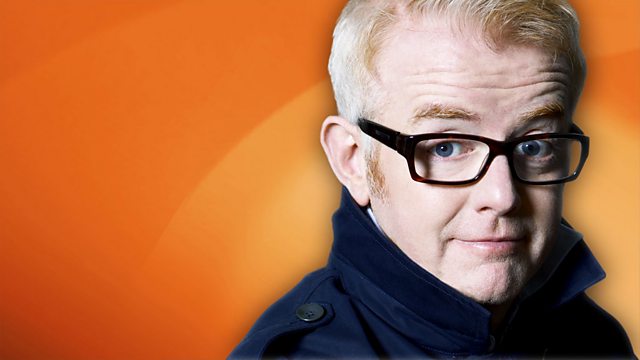 Scrummy Soprano Laura Wright
We chat to scrummy soprano Laura Wright, the 23 year old who stole the show singing the English National Anthem at the Six Nation's game at the weekend...
Next up its Norfolk with BBC reporter Andrew Turner who kept his cool when telling us about the weather in East Anglia...
Our mystery guest offers up one of your five-a-day when she tells us about carving carrots and courgettes to make musical instruments. She is a founding member of The London Vegetable Orchestra - Claire Graham...
And this leads us nicely on to a healthy top tenuous with your desperate claims to novelty veg!
Today's show is dedicated to anyone who opened up early over the weekend and reaped the benefits as a result...
And today's show is entitled: satisfied customers come from satisfied staff!
Last on
Pause for Thought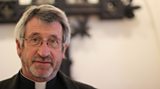 From Reverend Rob Gillion, Rector of Holy Trinity Church and St Saviours:
Yesterday I was invited to the dancing on ice final. I was told to dress with sparkle. I did my best but could not compete with the contestants. I have never seen so many sequins and such stunning costumes.
I applauded the artistry, the courage, and the undiluted joy of those who took part. But it was at a cost.  I spoke to one or two who said it was one of the most profound experiences of their life but it was hard hard work, and at times it really hurt, but the end product I assured them it looked effortless and fun.
The season of Lent that began this week is about new challenges.  At the heart of it is the example of Jesus - taking on the challenge that was to be his ministry.  He was called to a seemingly impossible task. He was led into the wilderness to face various scenarios - to take the easy road or to face suffering on the Cross. He chose to be simply obedient to God's call, which resulted in both pain and glory?
I believe wholeheartedly that God doesn't call the equipped he equips the called. Last night he certainly equipped those fantastic ice dancers with of course the help and inspiration of Torvill and Dean.
These amazing contestants have built on the foundations laid previously and have reached the final through blood sweat and tears, but always with that sparkle in their eyes in their hearts and reflected in their costumes! 
On seeing them close up and personal I am challenged to step out and take a risk, not perhaps on the ice, but in the next phase of my life and ministry. I may fall flat on my face but at least I will be moving forward! For as we know where there 's no pain there 's no gain!