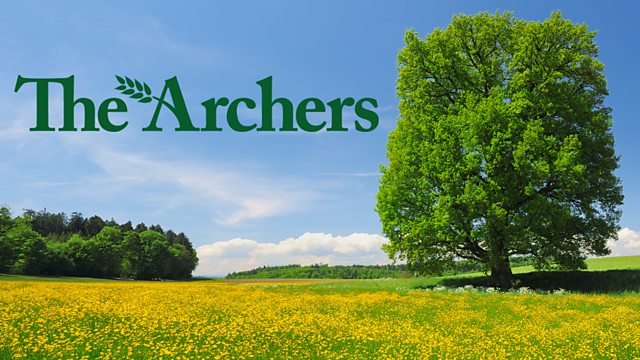 09/03/2014
Ruth is surprised to find Jill up very early. Ruth admits her outburst on Friday took her by surprise. Jill reveals that she's asked Shula to take her to the operation tomorrow - Ruth has too much on her plate. Ben asks if he can have a party for his 12th birthday. Ruth agrees but Jill is concerned.
Kirsty and Tom are excited to be house hunting. They find a place in a rural setting. It's big; although Kirsty points it won't be just the two of them forever. With a clearer idea of what they want, they later raise a glass to Peggy. Neil argues the case for a self-build on Bridge Farm.
David agrees to be Flood Warden, which pleases Neil. David's aware of Lynda's concern for Ambridge Hall, given how it was affected in 2002. David's feeling stretched, and then learns that Eddie's still ill and can't do the milking this afternoon. Jill and David discuss Ruth - she seems wiped out.
Ruth's tired and irritable with Jill and David. As the family sit down to lunch, everyone does their best to compliment Ruth's efforts and keep things light, but she's her own worst critic. Jill and David fuss over Ruth and eventually she snaps. Jill agrees to put her feet up - only after she's helped clear up.
Last on