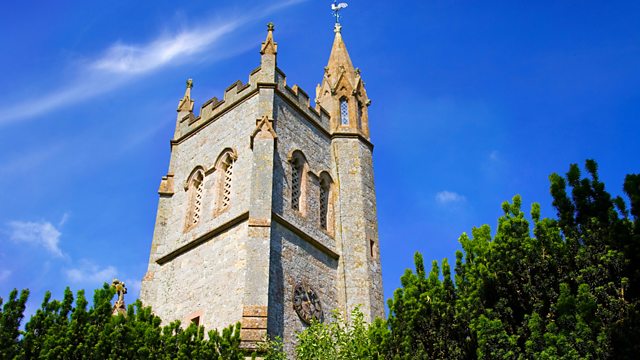 Inside Temptation
'Inside temptation'
Live from Lichfield Cathedral
In the first of Radio 4's series 'Inside Lent', Bishop Stephen Oliver explores the spiritual and temporal nature of temptation.
Leader: The Very Reverend Adrian Dorber, Dean of Lichfield
With Lichfield Cathedral Chamber Choir
Music director: Martyn Rawles
Organist: Catherine Lamb
Producer: Simon Vivian
Through programmes on Radio 4, local radio and online resources for individuals and groups, BBC Religion & Ethics' 'Inside Lent', devised by Bishop Stephen Oliver, invites listeners to join a journey of discovery through this Christian season by reflecting on the nature of a number of very human feelings. bbc.co.uk/religion
Lent: Inside temptation (9th March)
Lent: Inside doubt (16th March)
Lent: Inside anger (23rd March)
Lent: Inside love (30th March)
Lent: Inside fear (6th April)
Lent: Inside hope (13th April)
Easter Day - Inside joy (20th April).
Last on
Bishop Stephen Oliver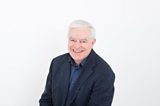 Bishop Stephen is former Chief Producer, Religious Programmes, at the BBC. He was Precentor of St Paul's Cathedral for the Millennium Celebrations and the Queen's Golden Jubilee, and was subsequently appointed Bishop of Stepney in London's East End until 2010. An award winning writer and broadcaster, his books include "Guiding Stars" and "Inside Grief", the latter about the death of his wife Hilary.
Script
Please note:

This script cannot exactly reflect the transmission, as it was prepared before the service was broadcast. It may include editorial notes prepared by the producer, and minor spelling and other errors that were corrected before the radio broadcast.

It may contain gaps to be filled in at the time so that prayers may reflect the needs of the world, and changes may also be made at the last minute for timing reasons, or to reflect current events.
Radio 4 Opening Announcement:<?xml:namespace prefix = o ns = "urn:schemas-microsoft-com:office:office" />
BBC Radio 4.  It's 10 past 8 and time for this morning's 'Sunday Worship' which, on this first Sunday of Lent, comes live from Lichfield Cathedral.  It's led by the Dean of Lichfield – The Very Revd Adrian Dorber – and the preacher is Bishop Stephen Oliver who has devised this year's Radio 4 series 'Inside Lent'.  The service begins with Lichfield Cathedral Chamber Choir singing: John Hilton's 'Lord, for thy tender mercy's sake'.
CHOIR: Lord, for thy tender mercy's sake (John Hilton)
DEAN: Greeting
Grace, mercy and peace from God our Father and the Lord Jesus Christ be with you.
ALL: And also with you.
DEAN: Welcome
Welcome to Lichfield Cathedral on this, the first Sunday of Lent.  Lichfield is one of the oldest places of Christian pilgrimage in Britain, the place where our founding missionary Bishop, St Chad, was first buried.  It continues to reach out and welcome all who seek healing, peace and answers to the questions life throws at us as we face struggle, or compulsion or difficult choices.
We are delighted this year's Radio 4 series 'Inside Lent' begins here.  Bishop Stephen Oliver has devised it.  He's here as a reliable guide to introduce the territory he has mapped out for us.
~ BISHOP STEPHEN: An introduction to the Lent course
Over the next six weeks, during this season of Lent, I'd like to invite you to join us on a journey here on Radio Four.
There's a good deal of radical thinking going on at the moment about the unique power of imagination in human affairs.  It's not difficult to see how important is the creative imagination in writing literature, but the capacity to imagine what life is like for someone else… well that is the foundation of human compassion.
The ability to imagine the future – a future of rising sea levels, for example - is vital in driving the process of planning to avoid disaster; an imagined future of new opportunities carries enormous implications for education and investment now.
And though it's commonly believed that progress in science is by way of cold logic, many of the greatest advances have been made - initially at least - on the basis of intuition or a strange serendipity - as when Alexander Fleming discovered penicillin or Percy Spencer imagined the microwave oven.
And there's a distinguished spiritual tradition too; of reading the Bible by using the imagination in order to be open to new truth.  Imagination is the channel by which new insight often comes as a gift.
So a new idea isn't so much conjured up but rather, as we say, it "occurs" to us; John Tyndall, the nineteenth century physicist, once reflected that Newton's passage from falling apple to falling moon was an act of prepared imagination.
So come with us on this journey of faith "Inside Lent" as we reflect, through Radio 4's 'Sunday Worship', 'Daily Service' and various online resources, on such realities as temptation, doubt, love, hope... and explore what these feel like 'inside' as we travel with Jesus of Nazareth from the wilderness of Judaea to the city of Jerusalem.
~ HYMN: Forty days and forty nights (Aus der Tiefe)
1. Forty days and forty nights thou wast fasting in the wild;
forty days and forty nights tempted, and yet undefiled:
2. Sunbeams scorching all the day; chilly dew-drops nightly shed;
prowling beasts about thy way; stone thy pillow, earth thy bed.
3. Let us thine endurance share, and awhile from joys abstain,
with thee watching unto prayer, strong with thee to suffer pain?
4. And if Satan, vexing sore, flesh or spirit should assail,
thou, his vanquisher before, grant we may not faint nor fail.
Choir only:
5. So shall we have peace divine; holier gladness ours shall be;
round us too shall angels shine, such as ministered to thee.
6. Keep, O keep us, Saviour dear, ever constant by thy side;
that with thee we may appear at the eternal Eastertide.
[George Hunt Smyttan 1822-1870 and Francis Pott 1832-1909]
~ DEAN: Confession
Let us call to mind our sin,
our failure in imagination and sympathy;
our lack of love and care.
We confess to you our selfishness and lack of love : fill us with your spirit.
Lord hear us
ALL:   Lord graciously hear us
DEAN:
We confess to you our fear and failure in sharing our faith : fill us with your spirit.
          Lord hear us
ALL:   Lord graciously hear us
DEAN:
We confess to you our stubbornness and lack of trust : fill us with your spirit
          Lord hear us
ALL:   Lord graciously hear us
~ CHOIR: Kyrie eleison (from Missa brevis – Lennox Berkeley)
~ DEAN: Absolution
The Lord enrich you with his grace,
And nourish you with his blessing;
The Lord defend you in trouble and keep you from all evil;
The Lord accept your prayers, and absolve you from your offences,
For the sake of Jesus Christ, our Saviour.
ALL: Amen.
~ DEAN: link
Lent is a six week journey that invites us to take up the call of discipleship and to follow Jesus through his encounter with temptation, suffering and death.  He takes this road in order to win us the new life of resurrection.   We can only be saved by being understood from the inside.  God knows each one of us better than we know ourselves but there is also the need for an inner journey towards self-knowledge.  So as we begin to explore today's theme 'Inside Temptation' we listen to St Luke's account of Jesus in the wilderness, experiencing temptation, listening to all the devil's wily suggestions for easy routes to power and success.
The tempter, Satan (another name for 'accuser'), conjures up a pain-free and glamorous route to fame and comfort by asking Jesus to abandon his integrity and forget his identity as the Father's faithful Son.
~ READING
Reader 1    
A reading from St Luke's Gospel, chapter 4.
Jesus, full of the Holy Spirit, returned from the Jordan and was led by the Spirit in the wilderness, where for forty days he was tempted by the devil.  He ate nothing at all during those days, and when they were over, he was famished.  
Reader 2    
The devil said to him, 'If you are the Son of God, command this stone to become a loaf of bread.'  
Reader 1    
Jesus answered him, 'It is written, "One does not live by bread alone." '
Reader 2    
Then the devil led him up and showed him in an instant all the kingdoms of the world.  And the devil said to him, 'To you I will give their glory and all this authority; for it has been given over to me, and I give it to anyone I please.  If you, then, will worship me, it will all be yours.'  
Reader 1    
Jesus answered him, 'It is written,
"Worship the Lord your God,
   and serve only him." '
Reader 2    
Then the devil took him to Jerusalem, and placed him on the pinnacle of the temple, saying to him, 'If you are the Son of God, throw yourself down from here, for it is written,
"He will command his angels concerning you,
   to protect you",
and
"On their hands they will bear you up,
   so that you will not dash your foot against a stone." '
Reader 1    
Jesus answered him, 'It is said, "Do not put the Lord your God to the test." '  When the devil had finished every test, he departed from him until an opportune time.
This is the Word of the Lord.
ALL: Thanks be to God
~ HYMN: Be thou my guardian and my guide (Abridge)
1. Be thou my guardian and my guide, and hear me when I call;
let not my slippery footsteps slide, and hold me lest I fall.
2. The world, the flesh, and Satan dwell around the path I tread;
O save me from the snares of hell, thou quickener of the dead.
3. And if I tempted am to sin, and outward things are strong,
do thou, O Lord, keep watch within, and save my soul from wrong.
4. Still let me ever watch and pray, and feel that I am frail;
that if the tempter cross my way, yet he may not prevail.
[Isaac Williams 1802-1865]
[~ READING:
A reading from the Epistle to the Ephesians, chapter 6, beginning at verse 10.
Finally, be strong in the Lord and in the strength of his power.  Put on the whole armour of God, so that you may be able to stand against the wiles of the devil.  For our struggle is not against enemies of blood and flesh, but against the rulers, against the authorities, against the cosmic powers of this present darkness, against the spiritual forces of evil in the heavenly places.  Therefore take up the whole armour of God, so that you may be able to withstand on that evil day, and having done everything, to stand firm.  Stand therefore, and fasten the belt of truth around your waist, and put on the breastplate of righteousness.  As shoes for your feet put on whatever will make you ready to proclaim the gospel of peace.  With all of these, take the shield of faith, with which you will be able to quench all the flaming arrows of the evil one.
This is the Word of the Lord.
ALL: Thanks be to God.]
~ DEAN: link
As that reading and Isaac Williams' famous Lenten hymn 'Be thou my guardian and my guide' make clear, to resist in times of temptation we need to remain in the presence of God, even during periods of darkness and weakness.  It's often in times of aloneness and solitude that we learn to wait patiently for God himself.  Religious faith isn't mindless surface chatter, it's an encounter with God in the depths of our experience, an opening of the door of the heart in the presence of our true love, the One who made us and calls us.
Listen to Charles Wood's anthem based on a stanza of a poem written by Charles Hamilton Sorley in May 1915.  'This Sanctuary of my Soul, unwitting I keep white and whole; unlatched and lit, if Thou should'st care to enter or to tarry there.'  It's sung for us this morning by Lichfield Cathedral Chamber Choir: Expectans expectavi – 'I waited patiently for the Lord'.
~ CHOIR/ORGAN: Expectans expectavi (Charles Wood)
~ DEAN: introduction of Bishop Stephen
It's always good to be taken through difficult or bewildering territory by an experienced guide, so we welcome our preacher, Bishop Stephen Oliver, who will explore further the theme 'Inside Temptation'.
~ BISHOP STEPHEN: Sermon
Temptation is a common human experience.  George Eliot in her novel "Romola", set in the turbulent world of fifteenth century Florence, wrote that "no man is matriculated to the art of life till he has been well tempted!".
Temptation  carries an urgent insistence for its immediate gratification.  "Opportunity", they say, "knocks only once" but "temptation leans on the doorbell!".
Temptation has about it a charm, an allure which comes clothed with an innocent disguise which, like bait once taken, finds you snared on a barb later regretted.  Temptation excites and seduces, scenting the air with a whiff of romantic folly that led Oscar Wilde to write, in various versions, that he could "resist anything but temptation!"
As romantic folly, temptation is dismissed with a touch of wry humour as it's often reduced to the trivial – the temptation to have another chocolate, another bet, another drink.  Trivial, that is, unless you're addicted to gambling or you're a recovering alcoholic.
There are times when temptation is altogether more serious.  Temptation is what it feels like, inside, when personal resolve and deep convictions are put to the test.  Many of us have had the liberating experience of making an important decision - a personal commitment - only for it to be closely followed by a questioning self-doubt.  "Have I done the right thing?  Have I made the right decision?  What if things go wrong?"  And if that commitment has been to answer a sense of vocation or the decision made to pursue a career then – yes - when the going gets tough there will be the temptation to cut corners, make compromises or even give up.
All of this is there in the experience of Jesus of Nazareth.  He comes to the prophetic figure of John the Baptist.  At the moment of his decision - the response to his calling and his personal commitment - Jesus is baptised.  While he is praying, he hears a voice from heaven: "You are my beloved Son".  As we heard in our [first] reading, immediately he is led into the Judaean wilderness to fast for forty days.  The most profound decisions are uniquely personal.  Only you can commit.  Only you can decide.  There is something solitary about all this.
When I was first taken to the Judaean wilderness, I was struck by just how barren it is.  You can just imagine it.  You walk with some difficulty across rounded stones the size of bread rolls.  You stumble.  It's tiring.  Beneath your feet the very earth feels hollow.  It is hot by day and freezing at night.  It's a place of extremes.  I can imagine it also to be a place of emotional highs and lows.  It is arid and bleak.  If you want to be alone with your thoughts this is the place to be.  And if your resolve is going to be tested then it's going to be here.
In the imaginative account we heard this morning, Jesus is tempted by the Devil as his faith and resolve are put to the test. First the sowing of the seed of insidious doubt,  "If you are the Son of God....."!  It's the kind of manipulation that comes in different disguises.  "If you were a better husband..."  "If you were a proper mother".  Or in my case: "If you were a real bishop...!"
When self-confidence is eroded, self-respect quickly follows.  Then it seems there is little left to lose.  When you believe you're not worth anything then you're vulnerable to all manner of temptation.  Resolve slips away as the spiritual gifts of faith and hope are put to the test.  Imposed self-doubt can very quickly become self-rejection.  It took me a very long time and a lot of encouragement before I got over the fact that a teacher once told my parents not to expect too much of me as I'd never achieve very much!  The remarkable Dutch priest and psychologist Henri Nouwen put his finger on it when he famously pointed out that the voice of self-rejection says that I am a nobody which contradicts the divine voice that calls us 'beloved'.
So with Jesus in the wilderness at the end of his fast, you can imagine what it's like for him to be hungry.  In the shimmering heat, even those warm stones beneath his feet start to look like bread.  Why not a quick miracle?  Surely that would be a good thing. No harm in feeding yourself.  And what better ministry than to give bread to a hungry world.  Bread is necessary.  You can't accuse Jesus of being a naive dreamer.  He knew when it was important to feed a crowd of five thousand.  He put the petition for daily bread into the prayer he taught his friends.  But he could not make bread the be all and end all of his ministry.  He would not do for us in this world what our human dignity and compassion says we can do for each other.  Desmond Tutu once took a rather pietistic slogan and turned it into a wry observation.  "Give a man a fish and you feed him for a day.  Teach a man to fish and you feed him for a lifetime."  To which Desmond added "Teach him how to cycle and he'll realize fishing is stupid and boring."
Bread, of itself, is never enough to satisfy the human spirit nor transform the human heart.  Jesus answers with words from scripture that have entered our everyday language, "no one shall live by bread alone."
Then the Devil takes Jesus up and shows him all the kingdoms of the world.  All this is yours, says the devil, all you have to do is worship me.  Here, then, is the besetting temptation of personal and political power.  Here is the dream of world domination so familiar to many a dictator.  If your allegiance is to the Devil you can use whatever means of cruelty and oppression you like since the world is seemingly there for the taking.  The end will justify the means.  This is all the more potent, of course, when evil masquerades as good and Jesus will have none of it.  Worship - ultimate personal allegiance - can only be given to God alone.
Then the Devil takes Jesus to the pinnacle of the Temple.  "If you are the Son of God throw yourself down...."  Surely you believe that no harm will come to you.  People would have to believe then.  But it's characteristic of Jesus that he will not put God to the test and he will do nothing to compel belief by miracle or magic.  He is to live and die by the power of love and he will accept no other authority than the authority of truth.  Jesus replies simply with the command of scripture that you shall not tempt the Lord your God.  So the devil departs but that is not the end.  The devil departs waiting an opportune time and that time of testing will come in the Garden of Gethsemane the night before Jesus is crucified.  Temptation - testing - is a constant companion on the pilgrimage of faith.
Well what to make of this? 
Thomas Merton, the American monk and mystic, said that the biggest human temptation is to settle for too little.  I think he's right.  We settle for too little when others are allowed to question self-confidence and undermine self-respect.  You are worth more than that.  And I can sense in myself that all too often I find I'm ready to settle for less than the  best in myself and in my world.  And you can see it happening whenever values and convictions are put to the test.
Important institutions like the National Health Service have been built with strong values of care that feed a sense of good purpose.  But when those values are questioned and put to the test by a hospital tempted to cut corners to save money then, in some cases, as we have seen, it really does become a matter of life and death.  Merton was right: the real test comes when people are tired and tempted to give up on faith in God and themselves; to compromise their hopes and become cynical of the future.  Inside temptation is never a comfortable place to be.
Maybe when Jesus of Nazareth was teaching his friends how to pray, he was remembering in part his own trials in the Judaean wilderness.  He gave them confidence and faith on their pilgrim journey to pray as he taught them:                                                                                                                                           "Give us this day our daily bread and forgive us our trespasses as we forgive those who trespass against us.  And lead us not into temptation but deliver us from evil.  For thine is the kingdom,the power and the glory for ever and ever.  Amen.
~ CHOIR: God be in my head (Walford Davies)
~ PRAYERS
DEAN:
We pray to the Lord for courage to give up what is self-absorbed or destructive and to give ourselves to him this Lent
Reader 1:
Give your Church the courage
to give up her preoccupation with herself
and to give more time to your mission in the world.
[We pray for…]
Reader 2:
May the blood and water flowing from the side of Jesus
bring forgiveness to your people
and help us to face the cost of proclaiming salvation.
Lord, meet us in the, silence
ALL: give us strength and hear our prayer.
Reader 1:
Give your world the courage
to give up war, bitterness and hatred,
and to seek peace.
[We pray for…]
Reader 2:
May the shoulders of the risen Jesus,
once scourged by soldiers,
bear the threat and burden of political and military conflict in our world. 
Lord, meet us in the silence,
ALL: give us strength and hear our prayer.
Reader 1:
Give us the courage to give up quarrels, strife and jealousy
in our families, neighbourhoods and communities.
[We pray for…]
Reader 2:
May the presence of the risen Jesus,
his body once broken and now made whole,
bring peace and direction as we live with one another. 
Lord meet us in the silence,
ALL: give us strength and hear our prayer.
Reader 1:
Give us the courage to give up our selfishness as we live for others,
and to give time, care and comfort to the sick.
[We pray for…]
Reader 2:
May the wounded hands of Jesus bring his healing touch,
and the light of his presence fill their rooms.
Lord, meet us in the silence,
ALL: give us strength and hear our prayer.
Reader 1:
Give us the courage to give up our fear of death
and to rejoice with those who have died in faith.
[Especially we hold … in our minds.]
Reader 2:
May the feet of the risen Lord Jesus, once nailed to the cross,
walk alongside the dying and bereaved in their agony,
and walk with us and all your Church
through death to the gate of glory. 
Lord, meet us in the silence,
ALL: give us strength and hear our prayer,
here and in eternity.  Amen.
DEAN:
Lord Jesus, remember us in your Kingdom and teach us to pray…
ALL: Our Father,
who art in heaven,
hallowed be thy name.
Thy Kingdom come.
Thy will be done on earth as it is in heaven.
Give us this day our daily bread
and forgive us our trespasses
as we forgive those who trespass against us.
And lead us not into temptation,
but deliver us from evil.
For thine is the kingdom,
the power and the glory,
for ever and ever. Amen.
~ DEAN:
If you would like to continue exploring the theme 'Inside temptation', this week's 'Daily Services' on Radio 4 Long Wave will be reflecting further on the subject.  And, if you search online with the words 'Inside Lent', you will also find resources for individual or group exploration.
As we look forward to the remainder of the Lenten journey, we travel with the conviction that Jesus has walked this path before us.  He understands our frailty and bears it with us.  He does so to bring us back to the Father's loving heart, and to open our eyes to his continued presence in the world.  We simply ask for the grace to listen again – to the still small voice of conscience or conviction, and in what we hope and long for.
~ CHOIR/ORGAN: Dear Lord and Father of mankind (Repton)
~ DEAN: Blessing
Christ give you grace to grow in holiness,
to deny yourselves, take up your cross and follow Him;
and the blessing of God Almighty, the Father, the Son and the Holy Spirit,
be among you and remain with you always.
ALL: Amen.
~ Organ:
Prelude in C minor - BWV 546 (JS Bach)
Radio 4 Closing Announcement:
Sunday Worship came live from Lichfield Cathedral.  The service was led by The Very Revd Adrian Dorber and the preacher was Bishop Stephen Oliver.  Lichfield Cathedral Chamber Choir was accompanied by Catherine Lamb and directed by Martyn Rawles.  The producer was Simon Vivian.  And a link to the 'Inside Lent' resources for individuals and groups can be found on the Sunday Worship web page.
Next week, in the second of our series for Lent – 'Inside Doubt' - Sunday Worship comes from Fortwilliam and Macrory Presbyterian Church in Belfast.