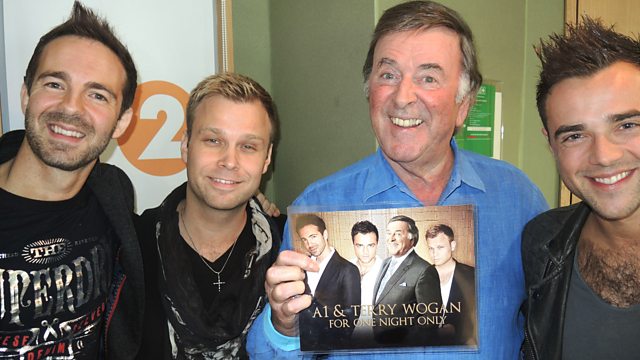 With A1 and Eleanor McEvoy
Sir Terry Wogan presents his weekend show, easing you into your Sunday lunch with music and musings.
This week he's joined by A1. The Brit-Norwegian boy band were one of the biggest success stories of the early noughties, notching up 8 consecutive top 10 singles, including two number ones and a BRIT award in 2001. This year they are back on TV screens as part of The Big Reunion, and to celebrate they are popping in to perform live for Sir Terry!
Eleanor McEvoy is also in the studio today. One of Ireland's favourite stars, Eleanor is touring the UK and promoting her new single Please Heart You're Killing Me which Terry has been playing in recent weeks.
Last on