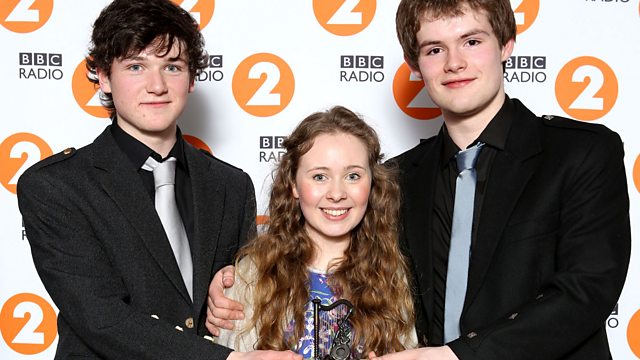 Performances from the Young Folk Award nominees
Simon Mayo speaks to the four nominees vying for this year's Young Folk Award: Hattie Briggs, The Mischa Macpherson Trio, Granny's Attic and Gentlemen of Few. Each nominee also performs, ahead of their award being given in the second half of the Folk Awards 2014.
Simon is joined by folk stalwart Jon Boden, member of Bellowhead and duo Spiers and Boden - and the recipient of more Folk Awards than any other artist.
Last on
The UK's top young folk acts convene in Kendal for a thrilling weekend of live music.