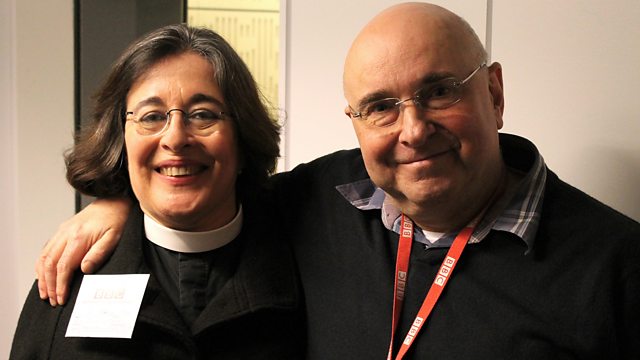 Monday - Rob Cowan with Alice Goodman
A selection of music with Rob Cowan, whose guest at 10.30am is Rev. Alice Goodman.
9am
A selection of music, including the Essential CD of the Week: Carlo Maria Giulini - The London Years, and at 9.30: Transports of Delight - today's brainteaser.
10am
Artist of the Week: Claudio Abbado. One of the greatest conductors of his time, Abbado passed away earlier this year at the age of 80. Rob explores his rich recording legacy featuring the various orchestras he conducted and founded, including: Lucerne Festival, Orchestra Mozart, Berlin Philharmonic, London Symphony Orchestra, Chamber Orchestra of Europe, Chicago Symphony Orchestra, and the Orchestra of La Scala Milan.
10.30am
This week marks the 20th anniversary of the ordination of the first women priests in the Church of England, and Rob's guest is the American poet, librettist and priest, Rev. Alice Goodman. Alice is perhaps best known for writing the libretti for two operas by John Adams: Nixon in China and The Death of Klinghoffer. She was raised as a Reform Jew, but converted to Christianity as an adult (while working on The Death of Klinghoffer). In 2006, she took up the post of chaplain at Trinity College, Cambridge, and in 2011 became Rector of a group of parishes in Cambridgeshire. Alice is married to the British poet, Geoffrey Hill.
11am
Bernstein
West Side Story
The Building a Library recommendation from last Saturday's CD Review.
Last on
Today's Brainteaser Answer
The 'Transport of Delight' was a Sleigh.
The music:
Delius
Sleigh Ride
Royal Philharmonic Orchestra
Sir Thomas Beecham
EMI CDM 567555-2