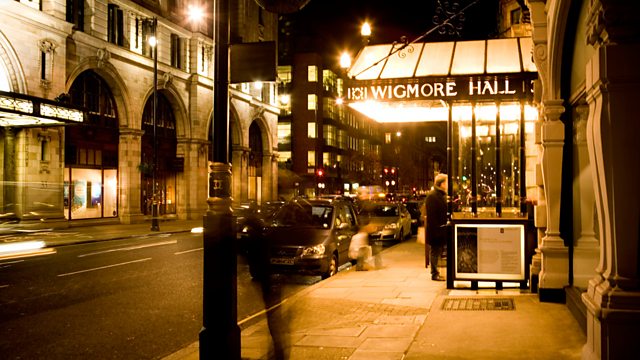 Brentano String Quartet - Beethoven, Elgar, Steve Mackey
Music by Beethoven, Elgar and composer and electric guitarist Steve Mackey, played by America's Brentano Quartet, who named themselves after Beethoven's supposed 'Immortal Beloved'.
Live from Wigmore Hall in London. Introduced by Penny Gore.
Beethoven: String Quartet in D Op. 18 No. 3
Steve Mackey: One Red Rose (UK première)
8.30 Interval: Elgar's music from the First World War, including his Carillon with Simon Callow as narrator
8.30 part 2:
Elgar: String Quartet in E minor Op. 83
Brentano String Quartet
Antonie Brentano, considered by some scholars consider to be Beethoven's 'Immortal Beloved', was the inspiration for one of America's premier string quartets, formed in 1992. They are the resident string quartet at Princeton University, and they travel widely, giving concerts in all the world's major recital halls. Beethoven's earliest string quartet begins their recital, followed by the UK premiere of a work written to commemorate the 50th anniversary of the assassination of President John F. Kennedy. Elgar wrote his E minor String Quartet in 1919, an elegiac work reflecting the mood of sorrow and relief following the war years.
Last on