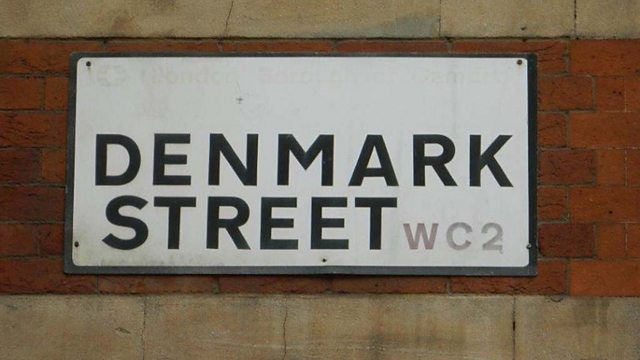 Phil Coulter returns to London's Tin Pan Alley, where he meets 1950s songwriter Tony Hiller and visits the old Regent Sounds studio, where hundreds of hits were recorded.
Last on
More episodes
Previous
You are at the first episode
Producer Mickey Bradley Recalls When He First Heard Of Phil Coulter
I first heard of Phil Coulter in 1967 when my sister came home from work with a pile of blank postcards. We were told to write the name 'Puppet On A String' on the back and they'd be posted to the BBC in London, as part of the vote to choose the UK's song for Eurovision.
It was a classic Derry campaign to help advance the career of one of our own. We voted early, we voted often and Coulter's song went to Vienna, where it won.
Last October I found myself in the building where he wrote the song. It's a small cramped office in Denmark Street in London, across the street from his music publishers at the time.
You see, Phil was one of a small group of songwriters whose job was to come up with hit songs. Whether they were for Sandie Shaw's Eurovision career, or The Troggs latest LP, he had to come up with them for Keith Prowse Music in Denmark Street, right in the heart of the West End.
This small side street  was where the music publishers were based , in the same way as the diamond sellers were located in Hatton Garden. Six songs a fortnight and they had to get the nod from his boss , Jimmy Phillips.
Phil revisited the street to present a this new series, which features many of his fellow songwriters who also became record producers.
He had coffee with Tony Hatch, whose career with Petula Clark gave us 'Downtown', 'I Know A Place' and other classic pop songs.
Roger Greenaway, whose partnership with Roger Cook produced hits throughout the sixties and seventies, tells the stories behind the records.
Phil walked down Denmark Street with his old friend Peter Callander, who started off delivering sheet music on the street and ended up writing with Mitch Murray, together producing hits for Tony Christie, Georgie Fame and Paper Lace.
Tony Hiller, another Eurovision Song Contest winner with 'Save Your Kisses For Me', brought Phil to the graveyard at the end of the street where, in the 1950s, he and his brother Irving would try and write songs before knocking on the doors of publishers to try and sell them.
They didn't have an office,  a piano, or a tape recorder. They had chutzpah, though - and all the songwriters knew that chutzpah was almost as important as talent when it came to getting your songs published.
It's a story of a changing music industry, where friendships were made that have lasted half a century and where the songs those young men wrote will last even longer.