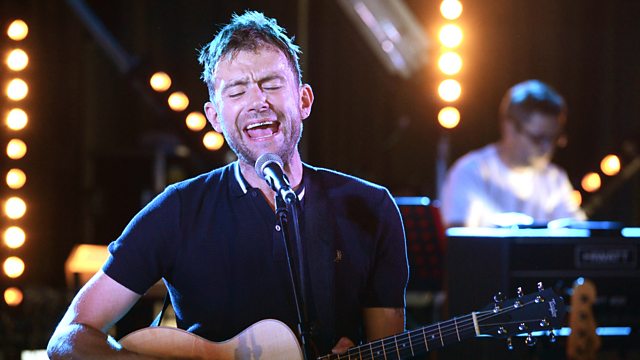 Damon Albarn Discusses His Musical Influences
On the weekend of his first UK live solo performance at the BBC Radio 6 Music Festival, Damon Albarn features in this special one off episode of The First Time - where presenter Matt Everitt speaks to the musical polymath about his remarkable career.
Recorded at his West London studios, Damon talks through his musical journey of his life so far. Looking at some of his well-known successes with Blur and Gorillaz, but also some of the more esoteric and little known aspects of his work - his film soundtrack work with Michael Nyman, and the impact Terry Hall and (suprisingly) Nick Kershaw made on his life.
He also talks about how his first trip to Africa in 2000, in the wake of Blur's split, rehabilitated his passion for music, his close friendship with Afrobeat drumming legend Tony Allen and his first - deeply personal - solo album. The interview reveals a fascinating journey through the life of one of the most innovative, eclectic and successful songwriters in popular music.
Last on