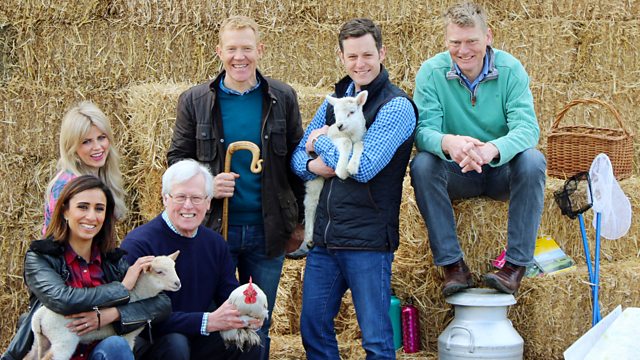 Portland
Countryfile is on the Isle of Portland, off the Dorset coast. When the programme asked for suggestions of locations the viewers would like to see featured on the show, many suggestions came in for Portland.
Matt Baker visits Portland's three lighthouses. One is now a bird observatory, one the former home of birth control pioneer Marie Stopes, and one is still in use today. Julia Bradbury explores the famous Portland stone quarries on the isle. She sees how sculptors are now making the most of the stone, and how groundbreaking camera techniques are helping with the conservation of the area.
John Craven is also on the isle, going out to sea with a tug boat captain in the harbour. Adam Henson finds out how to be a dog's best friend with the help of a dog nutritionist, who gives Adam the lowdown on how to keep our furry friends in tip-top condition.
Last on
Viewers' choice
Countryfile asked you, the viewer, to tell us which part of the UK we should explore in the programme. Hundreds of you answered and one location in particular was suggested time and time again - the Isle of Portland in Dorset. So Julia, Matt and John all head to this gem of land to discover what makes its residents so passionately proud.
Portland Bird Observatory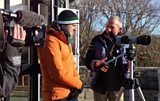 Matt Baker is at the southerly tip of Portland to discover the histories of the three lighthouses there. Two were decommissioned over 100 years ago, replaced by the iconic stripy lighthouse of Portland Bill. One of the old lighthouses is now the home of Portland's bird observatory. The observatory boasts more species sightings than any other place in the UK. Matt meets warden Martin Cade who explains that Portland is a vital refuge for migrating birds, some of which may have come from as far away as South Africa. 
Find more information on which birds will be arriving this spring
Portland's quarries – past and present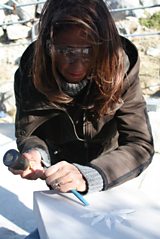 Julia Bradbury explores the origins of Portland's limestone core, which has built some of London's most famous buildings, including Buckingham Palace and St Paul's Cathedral. She meets viewer Stuart Morris who wrote in to say that we couldn't come to Portland without exploring the quarrying history which has shaped the isle's landscape. One old quarry has found a new lease of life as a sculpture park. Hannah Sopaer guides Julia around some of the works of art before Julia has a go at carving a pattern into the stone. 
Discover more about the Tout Quarry Sculpture Park
Sky lanterns – a beautiful menace?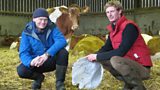 In the UK we let off between three and six million sky lanterns every year. They can look beautiful, but there's increasing concern over the dangers that they pose. As Tom Heap discovers, sky lanterns have been blamed for huge fires and the deaths of farm animals, which get injured by their frames. So should they be banned from sale? Tom meets those who are both for and against a ban, and invites the Countryfile audience to cast their vote.

Let us know if you are for or against a ban on sky lanterns via the email address
countryfile@bbc.co.uk
Marie Stopes
At the second decommissioned lighthouse site at Portland Bill, Matt retraces the footsteps of Dr Marie Stopes, who used to live there, with current lighthouse owner Fran Lockyer. Marie is famous as a pioneer in birth control and for opening the first family planning clinic in the UK, but Fran also reveals lesser known details about Marie's magnetic personality. Matt then heads outside the old lighthouse to learn about Marie's interest in fossils. He sees some of her fossilised plant collection and the dinosaur toe bone which she donated to Portland Museum as its first item.
Find out more about Marie Stopes
Portland harbour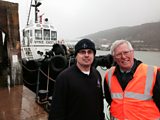 Portland harbour is the second largest man-made harbour in Europe and is shaped by a distinctive breakwater built from the famous stone of the island. It has played a key role in our maritime history, being both a testing ground for the torpedo and as the site for one of the largest deployments of troops heading for the D-Day Landings in Normandy. It's viewer Andy Straw's job to supervise large ships safely past the Portland breakwater by skippering a tug and, for one day only, Andy was happy to show-off his boat's manoeuvrability by allowing John Craven to take over the controls. 
For more information on modern day activities at Portland's harbour
A dog's dinner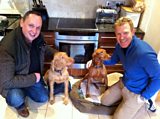 Adam Henson's working dogs are an important part of the team.  And just like a farm machine what you fuel them with affects their performance. What Adam wants are healthy animals that are happy to work and, in return for their hard graft, his payment needs to be good quality food. Their diet is vital, but there are so many options. Adam invites dog trainer Richard Clarke to the farm to find out about nutrition and what is best for his animals.
Portland Bill lighthouse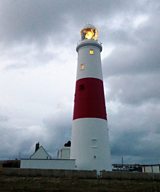 The waters around Portland are some of the most hazardous of the English Channel and so the lighthouses, which date back to the 1700s, have saved countless lives. Matt is at Portland Bill with keeper Larry Walker, who was the last person to man the lighthouse before it became automated. After climbing the 153 steps to the top, Larry shows Matt how to turn the light on.  Did you know that every lighthouse in the world has its own unique flash, allowing boats to know where they are? 
Learn more about Portland's iconic lighthouse
Conserving Portland
Quarrying and conservation are perhaps not an obvious partnership.  But, as Sam Hamer from the Dorset Wildlife Trust explains to Julia, Portland's quarrying scars form a very unique environment which is now giving life to some incredibly rare species, such as a small blue butterfly found nowhere else. Sam then demonstrates his high-tech method for monitoring the health of the quarries that involves a small camera, zip wire and some children's building blocks.
Find out more about the ongoing conservation projects for Portland's old quarries
Credits
| Role | Contributor |
| --- | --- |
| Presenter | Matt Baker |
| Presenter | Julia Bradbury |
| Presenter | John Craven |
| Presenter | Adam Henson |
| Series Producer | Teresa Bogan |