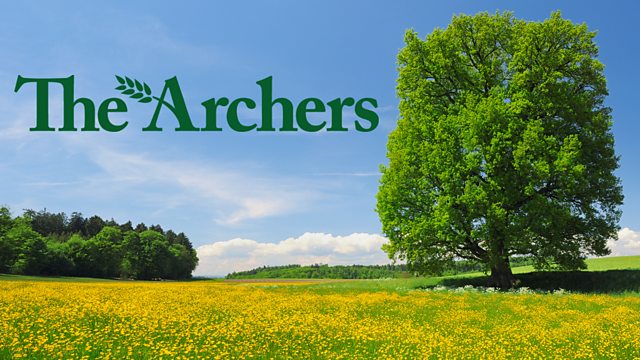 07/03/2014
Over lunch, David remarks that Ruth is looking pale and is glad she can rest as Eddie is milking in the afternoon. Ruth then receives a text informing her that Eddie is unwell. A concerned David promises to do the milking. However, he suddenly has to rush to Vicky's aid, who is stuck in a ford. Ruth assures David she's fine to do the milking.
Ian and Helen meet for a catch up and although she tries to stop herself, Helen is unable to contain her news. She reveals to Ian that she and Rob are engaged. Ian promises not to tell anyone other than Adam - he wouldn't be able to hide it from him!
Adam is shocked at the news and they agree it's all moving very fast. However, Helen is their friend and they feel they should be happy if she is.
Ruth is very tired when Jill returns. Worrying that she's disrupting their routine, Jill again suggests that she stay with Shula. This upsets Ruth who starts crying and asks her not to leave. She tells Jill that she wouldn't have been able to cope this week without her. Jill is concerned but Ruth begs her not to tell David.
Last on
Credits
| Role | Contributor |
| --- | --- |
| Jill Archer | Patricia Greene |
| David Archer | Tim Bentinck |
| Ruth Archer | Felicity Finch |
| Kenton Archer | Richard Attlee |
| Jolene Archer | Buffy Davis |
| Tony Archer | David Troughton |
| Helen Archer | Louiza Patikas |
| Tom Archer | Tom Graham |
| Brian Aldridge | Charles Collingwood |
| Jennifer Aldridge | Angela Piper |
| Alice Carter | Hollie Chapman |
| Ian Craig | Stephen Kennedy |
| Alan Franks | John Telfer |
| Emma Grundy | Emerald O'Hanrahan |
| Nic Grundy | Becky Wright |
| Shula Hebden Lloyd | Judy Bennett |
| Jim Lloyd | John Rowe |
| Adam Macy | Andrew Wincott |
| Kirsty Miller | Annabelle Dowler |
| Fallon Rogers | Joanna Van Kampen |
| Rob Titchener | Timothy Watson |
| Director | Julie Beckett |
| Editor | Sean O'Connor |
| Writer | Mary Cutler |