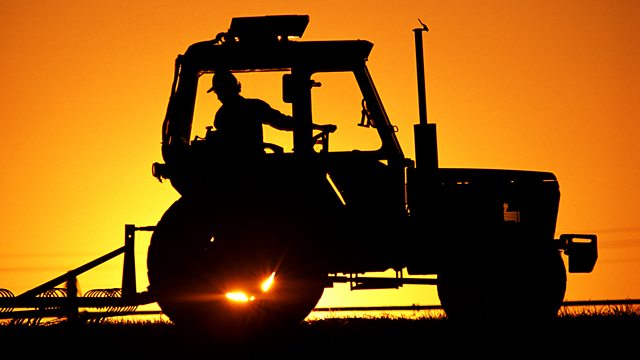 Floods clear-up, fishing fund, pollinators, female farmers
As floodwaters begin to subside, we ask how long the clear-up of the Somerset levels will take. Charlotte Smith talks to farmer James Winslade who returned to his home on the levels for the first time in two months after being evacuated. He tells her the extent of the damage to his home and farm means that he'll not be back to normal for at least eighteen months. James's herd of around 500 cattle are currently being looked after on eight different farms and he says that when they do return there'll be no grass for them to eat this year.
And fishermen who had their pots and nets destroyed by the Winter storms have been offered grants of up to five thousand pounds by the Government to repair their gear. Charlotte asks the chair of the National Federation of Fishermen's Organisations whether the money will go far enough.
Caz Graham visits Sally Wilson, who's one of a growing number of female farmers that are embracing technology in their work. Sally tells her that, as a dairy farmer, there's now no difference between men and women when it comes to running a successful enterprise.
And as the Defra environment minister launches a new pollinator strategy, we ask the National Farmers Union and the Friends of the Earth whether it will really go far enough to addressing declining numbers of bees.
Presented by Charlotte Smith and produced by Jules Benham.
Last on