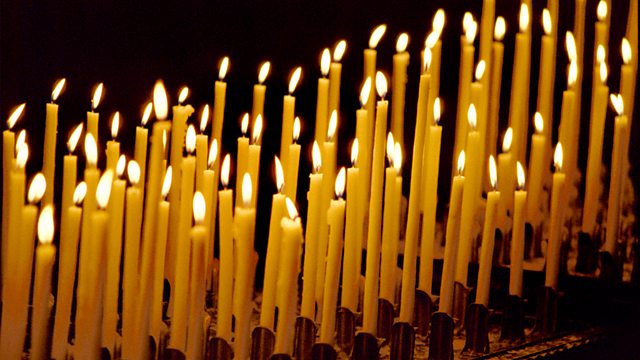 07/03/2014
A spiritual comment and prayer to begin the day, with the Rev Canon Jenny Wigley.
Last on
Script
Good morning. Today will be a very long day – 36 hours, to be precise, because that's how long it will take a wave of prayer to sweep around the world and its time zones. Women's World Day of Prayer began this morning in the islands of the Pacific and will end just before daybreak tomorrow almost where it started, on the island of American Samoa.
It's part of a world-wide movement which encourages groups of women to call their communities to 'informed prayer and prayerful action'. Each year, a different participating country is the focus. This time it's Egypt, and their theme is pertinent and challenging in the light of the continued political turmoil there. It's the biblical image of 'Streams in the desert'.
After this wet winter here in the UK, with all the misery and devastation of the floods, it takes quite a leap of the imagination to stand alongside those who long for water to flow. Yet all of us can appreciate what it means to have a guaranteed, reliable source of water. It's quite literally life-giving, and it's how the prophet Isaiah describes God's future, with a promise that he will 'make the desert rejoice and bloom'.
That's a promise of hope in the harshest of situations, offering people permanence and stability: the desert is transformed by streams of water which are fed by springs and wells.
Like the wave of prayer itself, such water is always moving, but the hope lies in its origins: its deep underground reservoirs. And that is true of the spiritual landscape too, as Jesus promised: 'the water that I shall give them will become in them a spring of water, gushing up to eternal life'.
God of life and love, be our guide in desert places, our light in the dark places, our spring of sweet water in the parched places. Make us channels through which your peace, mercy and justice can flow through our world. Amen.