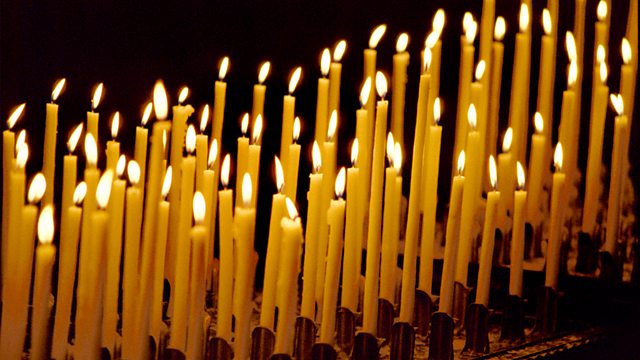 06/03/2014
A spiritual comment and prayer to begin the day, with the Rev Canon Jenny Wigley.
Last on
Script
Good morning. Today marks the birth of one of the towering figures of the Italian Renaissance, the painter, poet, architect and sculptor Michelangelo. For many that will conjure up images of the Sistine Chapel in Rome, but for me, it's his sculptures rather than his paintings which have left the most lasting impression.
I remember being moved to tears by his Pieta, the statue of the Virgin Mary cradling the body of Jesus after he'd been taken down from the Cross. It was a glimpse into heavenly realities. Mary's inner purity is given an outward form: she is ever young, ever lovely. The body laid on her lap is that of her dead son, but his face is serene. Death has not defeated him.
I can only marvel that Michelangelo could take that cold slab of marble and give it life, in a way that echoes the creation narrative in the second chapter of Genesis. There we read that 'the Lord God formed Man from the dust of the ground, and breathed into his nostrils the breath of life, and the Man became a human being'. It's a picture of God shaping Adam from powdery earth, just as Michelangelo would shape his Pieta from Carrera marble, both creating order and form and beauty.
Over the years, the statue has suffered significant damage, both accidental and deliberate. The Pieta is no longer perfect, but it's still exquisite, and the scars make it even more poignant.
So it is with all our creativity. If the finished article is in whatever way less than perfect, that need not diminish its power or its significance. The stumbling words of our lips or the flawed work of our hands can still open our eyes to the things of heaven here on earth.
Creator God, thank you for those whose gift is to bring glimpses of the divine into our world; help us in turn to give substance to that vision in our lives, that we may come to worship before you in the beauty of holiness. Amen.