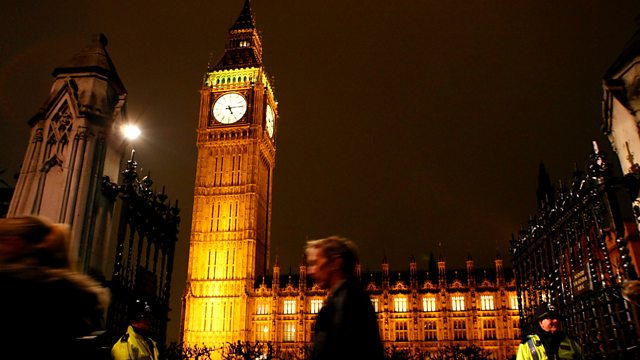 05/03/2014
Sean Curran reports on the exchanges between David Cameron and Ed Miliband on the crisis in Ukraine, that dominates the weekly session of Prime Minister's Question time.
Also on the programme: The Commons Speaker John Bercow proclaims a victory for Parliament when a Court makes a ruling in favour of parliamentary privilege.
* MPs follow up the publication of the report a year ago into the scandal of patient deaths at Stafford Hospital.
* A Skills Minister unveils a shake-up in the system of vocational qualifications.
* University professors look into the details of what a Yes vote for Scottish independence might actually mean.
Last on