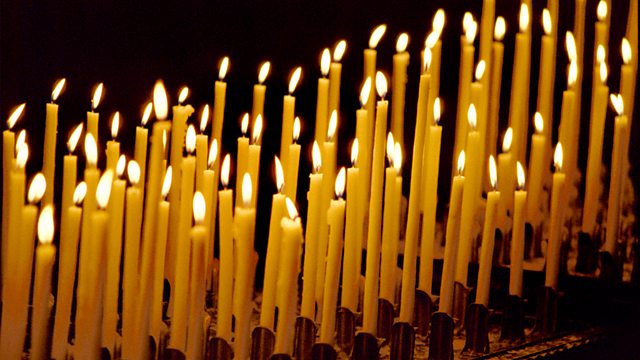 05/03/2014
A spiritual comment and prayer to begin the day, with the Rev Canon Jenny Wigley.
Last on
Script
Good morning. The Christian Church starts the season of Lent today: six weeks of self-discipline to develop new habits of body, mind and spirit.
In many traditions people are encouraged to renew their commitment and fast for all or part of this time. That's how you find people asking one another "What have you given up?", and the answer more often than not is "little treats" - wine, maybe, or chocolates.
And that's all well and good, so long as we don't lose sight of the bigger picture. It's not the 'naughty but nice' things of life that the Bible challenges us to give up. It's those habits which do lasting harm to individuals and communities. Lent is not so much about one person's little indulgences, but about God and his world. We are asked to reflect God's passion for those who suffer and to work together to put it right.
Alongside the things we are asked to give up are those which we should take on. In the Book of Isaiah we hear God asking: 'Is not this the fast that I choose, to loose the bonds of injustice, to let the oppressed go free?'
The slavery and poverty which God challenged his people to put right then are still real issues for us today. Christians join other faith groups and secular organisations to speak out against human trafficking, or to support the Food Bank movement. Many will be holding 'fasting lunches' to raise money for aid agencies and all of this will be wrapped around by prayer and Bible study. All sorts of good habits will be taken up – but the challenge is to ensure they're not just put down when Lent is ended.
Lord, you know the secrets of our hearts: help us to turn from all that would hurt and destroy, and to embrace all that brings healing and renewal. Make us honest and true, never being deflected from the work of your kingdom, but looking always to you, the judge and redeemer of all. Amen.