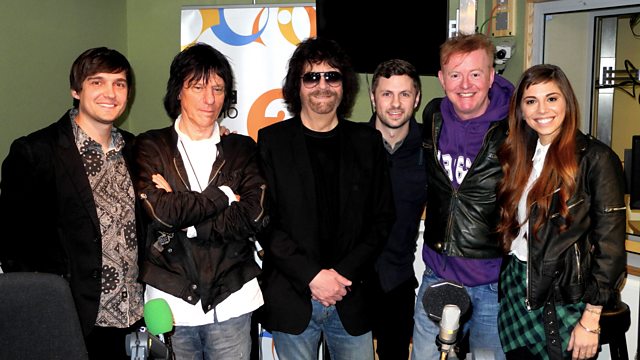 National Jeff Day! Jeff Lynne, Jeff Beck, Aaron Paul and Christina Perri
Chris gets that Friday feeling going with ELO legend Jeff Lynne, Breaking Bad star Aaron Paul and guitar legend Jeff Beck. Plus, Christina Perri performs live in the studio.
Last on
Pause for Thought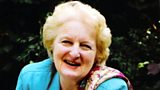 From Julia Neuberger, Senior Rabbi at the west London Synagogue:
It's International Women's Day tomorrow, and we're just back from India, where, as well as experiencing extraordinary spirituality in Hindu temples, I met some remarkable women. I'm a trustee of a foundation, which works with young children between 0 and 8. One project is working with people providing mother tongue education to children from the hill tribes of Orissa in eastern India. There are many such tribes, and we met people speaking at least 19 different languages! Before this started, children often ran away from school- they frequently board from the age of 5- because they didn't understand a word that was said to them. They became distressed and allergic to education. Any prospect of a proper career went out of the window. By training young women from their own communities to teach the children, both in nursery school locally, and in primary schools often hundreds of miles away, in their own birth language, you can see the children displaying huge enthusiasm and an infectious desire for learning. And you can see the children begin to understand religious rituals, and singing their songs of praise with real gusto. The real heroines are the young teachers, mostly women, and those who teach them. They have to learn several languages- one woman we met was on language number 8 and was trying for a further 4! And they are doing it because of their profound belief in the value of every child, and the right of every child to receive an education that makes sense to them, and can allow them to grow and prosper. These women often work in very tough circumstances, in very remote villages, but their dedication and commitment shines out of them, and they are just the sorts of women we need to be celebrating- inspired, and inspirational- for International Women's Day. We should celebrate them for themselves, of course, but also for valuing all the children, for the sake of their future, just as all of us should be doing.
Today's Most Popular Tracks
Most added tracks from this show