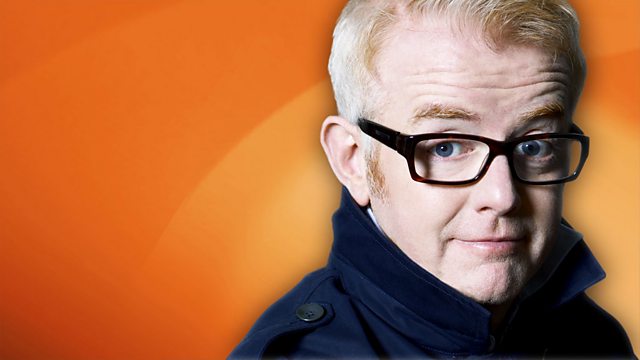 World Book Day
As it's World Book Day, Horrible Histories author Terry Deary joins us for a special On This Day...
Little Samuel tells us about his very time playing hockey for his school and scoring 8 goals along the way!
Our Mystery Guest is Bitcoin Boffin 'Professor Jem Bendell'....
And our top tenuous is your desperate claims to the fame of real-life Capones!
Today's show is dedicated to all Jeff's as we sit here on the eve of the first ever National Jeff Day...
And, today's show is entitled: that's because tomorrow we have double Jeffordy on the breakfast show when both Jeff Lynne and Jeff Beck join us LIVE !!!
Last on
Pause for Thought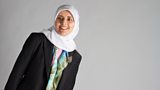 From Sarah Joseph, Editor of Emel, the Muslim lifestyle magazine:
We recently found some old videos that our children had made when they were small. The movies are a wonderful narrative on their young life, as they were created carefree with no adult supervision. There are re-enactments of Disney movies, of singing and dancing, short plays they had made up themselves, with hilarious commentary from whoever was filming.
I am grateful that I obviously gave them so much unsupervised play time, as their own creativity is fantastic and far more engaging than anything I could have produced or directed. However there is one film I appear in, and the me of ten years ago really annoys the me of today.
The film starts with piano playing, before switching to a rendition of "You've Got to Move it Move it" from the film Madagascar with an accompanying dance by my son and nephew. My daughter is filming and a wonderful commentary can be heard as she goes about capturing home life. She starts walking up the stairs in search of more material when she bumps into me. I look at her, and without missing a beat, or enquiring what she is filming, say to her, "Don't waste the battery my love" and she switches the camera off!
I want to scream at me "Nooooo! What are you doing?!" But I can't, and the recording ends without me knowing what other joyous things she would have discovered.
That incident did not – thankfully – end their film making, as we have many more clips that follow, but it was such a pompous interjection that I now cringe!
If I could go back to that me on the stairs I'd tell myself - "Don't  stress about the small stuff. It's not worth it. Don't always be practical. Well done on providing them space and a camera, but heh! If you're worried about the battery – then buy them a second one, because  these are geniuses at work here! Enjoy these years, they'll be gone in a flash."
But I cannot go back.
What I can do however is imagine myself ten years from now, and try and capture the advice I would give the me of today.  And I have a feeling I would be saying, "Don't  stress about the small stuff. It's not worth it. Enjoy these years, they'll be gone in a flash."
Today's Most Popular Tracks
Most added tracks from this show