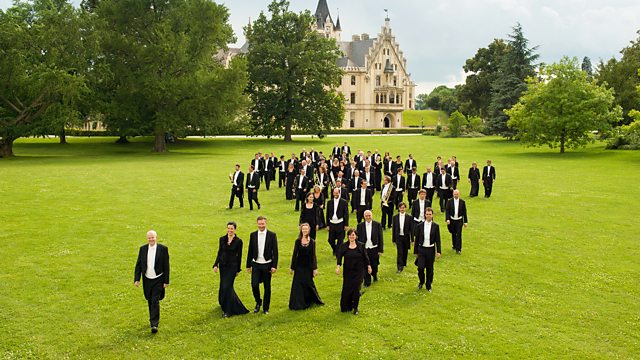 John Lill, Vienna Tonkunstler Orchestra - Beethoven
John Lill joins the Vienna Tonkünstler Orchestra, conducted by Andrés Orozco-Estrada, in an all -Beethoven programme.
Presented by Martin Handley
Live from Symphony Hall, Birmingham
Beethoven
Symphony No. 6, Pastoral
Piano Concerto No. 4
8.35: Interval
Symphony No. 5
John Lill, piano
Vienna Tonkünstler Orchestra
Andrés Orozco-Estrada, conductor
John Lill returns to Symphony Hall - where he famously played all five Beethoven concertos in 2004 - to play No. 4. It's the centrepiece of a programme inspired by Beethoven's own famous 1808 benefit concert - played by an orchestra with the Viennese tradition running in its very blood.
Last on