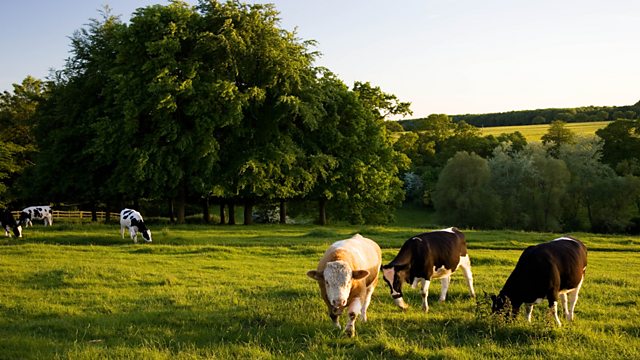 Milk prices, wood turning, Ukraine, grain markets
The political instability in Ukraine is causing global grain prices to rise. The country is the third largest producer of corn for animal feed and its production plays a significant role in our food security. China has recently invested in more than seven million acres of farmland, and vast quantities of grain leave the country from ports in the Black Sea, many of which are now under Russian control. Professor Tim Lang from City University in London tells Anna Hill that Ukraine's importance in food production won't have escaped Russian attention. Jack Watts from the Home Grown Cereals Authority, the levy board which monitors cereal prices, tells Farming Today the price of wheat has already risen in the last few days.
Milk processors could face new pressure after Tesco cut the price of four pints of milk to a pound. Aldi and Asda have already done the same. Whilst the supermarket says its farmers won't be affected by the price cut, dairy analyst Ian Potter tells us that low prices in the supermarket combined with a high price paid to farmers could mean that milk processors see their margins squeezed.
And we hear from the Cornwall Association of Woodturners, who say offers of fallen trees and branches following the recent storms have increased to levels they simply can't deal with. They also tell Anna that much of the wood being offered isn't suitable for turning.
Presented by Anna Hill and produced by Jules Benham.
Last on