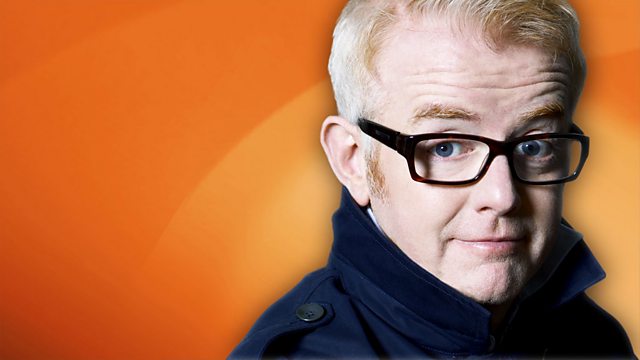 Giving it up for Lent
Help is on hand with Dr Chris Bundy who shows off her psychological prowess when she shares the best ways of breaking bad habits...
We keep your thoughts focused with our mystery guest who is the The Times winning crossword King - Mark Goodliffe, and he even gives us his favourite code to crack!
And our Pause For Thoughter is Father Christopher Jamison who encourages us not only to give something up but to take something on...
Today's show is dedicated to anyone who is giving it up for Lent...
And today's show is entitled: We'd love to know what 'it' in your particular case maybe!
Last on
Pause for Thought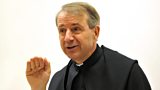 Father Christopher Jamison, Benedictine Monk:
Today is Ash Wednesday and I'm wondering what to do for Lent. What to do for Lent, not what to give up. Giving up is fine but taking on something extra can be even better. For example, a group of students and teachers from an English state school recently visited Africa. For the past thirty years, their school has been sending older students to Tanzania to learn about the country and to help a local community where they've built up connections. Last year's group was travelling with local people when they were stopped by an armed gang who fired machine guns over their heads, beat up many of them and forced the students to hand over their money. This terrifying ordeal lasted 90 minutes. With the help of the local community, the police quickly arrested the gang who will soon stand trial. So how did the group react? Firstly, with the approval of their parents, they decided not to give up on the trip but to stay and complete their projects, strongly supported by local people. Having returned home, the group wanted to redouble their efforts to help the people of that community; they'll continue helping local schools and even look at ways of supporting the rehabilitation of prisoners, such as the men who attacked them. Turning the other cheek can sound passive but these students have made it a very active choice. They haven't stopped doing something, they've decided to do something extra. Lent can be a time of extra generosity and there's even a web site that suggests 40 acts of generosity to carry out on each of the forty days of Lent. It's not about money, it's about attitude, like the attitude of those students and teachers. During Lent, wake up and say: what generous act can I do today?