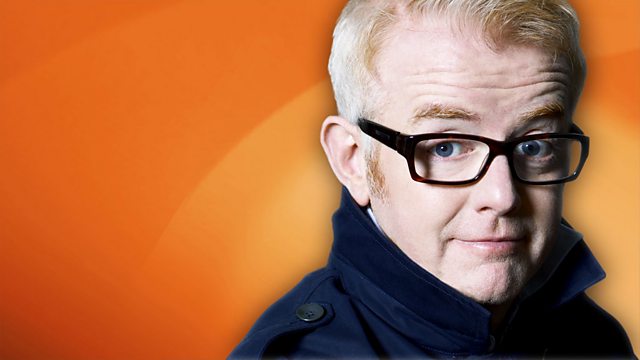 Perfect Pancakes
Our mystery guest is the 2012 World Cornish Pasty Making Champion, Graham Cornish. That's his real name, and it's a family affair as his sons have won the last two years!!!
Britain's perfect pancake tossing champ Dean Gould tells us about how he fabulously flipped a pancake 399 times in two minutes to become a record-breaker...
And that takes us nicely on to the top tenuous and your desperate claims to the fame of World records....
Today's show is dedicated to anyone who is having to invest in a brand new special pan to cope with the predicted clamour of pancake day later on this afternoon...
And today's show is entitled: We have Shrove Tuesday, which the Americans call Fat Tuesday - to go with their fat Wednesdays, Thursdays, Fridays, Saturdays, Sundays and Mondays!
Last on
Pause for Thought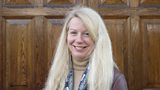 From Rev Ruth Scott, Anglican Vicar in Richmond:
Back in the 1980's I was a midwife so you won't be surprised to hear I enjoy watching Call the Midwife. Usually with a box of tissues at hand! The reaction of new parents to a baby I'd just delivered always brought a tear to my eye. When those arrivals are set in poignant, often painful stories of East End post-war community spirit and struggle I well up very easily. While the basic techniques of delivering a baby remain much the same now as then, advances in maternity care and medical technology and treatment mean that maternal and neonatal mortality rates have improved significantly across the decades. It's unlikely my daughter, Freya, and possibly myself would have survived had I not had access to an emergency caesarean section when my labour developed complications. As it was Freya was fine, albeit looking like a lump of flaky pastry during her first few days. Apart from the anaesthetic making me a little loopy – apparently my first words as I came round were, "Have we had a cow?" – I made a full recovery. Sadly, deaths of mothers and babies remain tragically high in countries where access to trained midwives and well-equipped maternity units are limited.  Vaccinations and immunisations have eradicated the risk of many diseases that Jenny, Trixie, Patsy, Chummy and the Sisters dealt with 60 years ago, but preventable illnesses still wreak havoc elsewhere in the world. So however difficult the ethical dilemmas with which medical advances confront us, I'm deeply thankful for them. We shouldn't take their benefits for granted, nor fail in our responsibility to make them available to all who need them. Call the Midwife also reminds me of the extraordinary strength of spirit and depth of compassion that people can and do draw on in dire circumstances, often because they themselves have known similar difficulties. And isn't it wonderful when, in the messiness of human life, we see writ large the profoundly spiritual themes of courage, perseverance, self-sacrifice, and redemptive transforming love.
Today's Most Popular Tracks
Most added tracks from this show