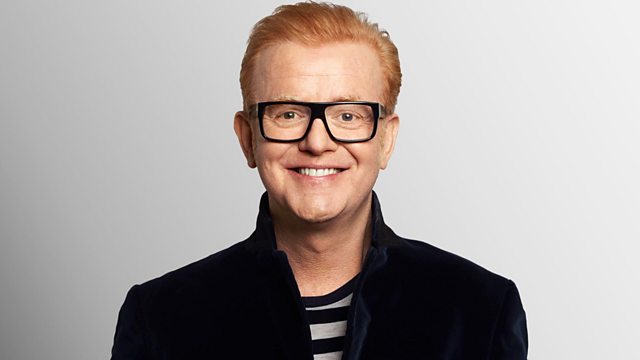 And the winner is...
Best Live Reporter goes to Colin Paterson who calls in live from LA to give us the gossip about the stars at the 86th Academy-Awards, including Sir Alex Ferguson...
The Prince of plane production Nick Allman gets the Mystery Guest Award when he tells us more about his Thunderbird 2 lookalike Hybrid Air Vehicle...
As the papers report a possible Strictly step-down for Sir Bruce Forsyth, our Top Tenuous takes us to your desperate claims to famous retirements...
And, the Archbishop of Canterbury Justin Welby makes his Pause For Thought debut!
Today's show is dedicated to anyone who didn't win something overnight...
And, today's show is entitled: And the winner for best radio listener ever goes to you right now. Regardless of whether that's under duress or because the tuning device on your set is broken.
Last on
Pause for Thought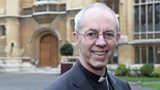 From The Archbishop of Canterbury, Justin Welby:
I woke up the other night and could not get back to sleep. It does not often happen, and what I have to do is work out whether it was a curry before going to bed, or something on my mind.  As it happens it was the curry.
But worries that keep you awake are usually really difficult to deal with. Fears that seem small at breakfast are really bad at three in the morning. Most of us can just about deal with it most of the time, but for many, perhaps one in five, something in your mind and brain and soul becomes a real problem, and depression or other mental illness attacks you. Then everything becomes overwhelming, and you need really good help.
Mental illness is just illness, no more or less bad. The problem is that  it often does not involve physical signs and people with mental illness gets stigmatised, isolated, ignored and that makes them worse.
A big and happy family is something I first experienced as an adult. My family are all my heroes, I learn such a lot from them. Our eldest daughter writes blogs and tweets from her own experience of depression, and works a lot with others. From her and from someone else whose story I have heard recently I have begun to understand more. Both of them are Christians, and both talk about God loving them even when depression shuts them off from every emotion and hope.  Love that does not change even when the person loved does change – now that is something fantastic.  My own experience is whether I do well or badly, whether life is hard or easy, that I know I am loved by Jesus regardless, and that is what gets me out of bed in the morning.