Last on
Iain Smith, chair, British Film Commission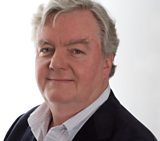 Iain Smith was born in Glasgow, and graduated from the London Film School in 1971. His early career included working with Bill Douglas on My Childhood and David Puttnam on Chariots of Fire.
Iain went on to produce a variety of films for David Puttnam including Local Hero, The Killing Fields, and The Mission. In 1987 he formed Applecross Productions and went on to co-produce Hearts of Fire, Killing Dad, and City of Joy. Later productions include Children of Men, the Fifth Element, and the A-Team. He is currently producing the TV series 24 Live Another Day with Kiefer Sutherland.
Iain has served on the boards of the UK Film Council and Scottish Screen; as a governor of the National Film and Television School; a director of the Children's Film and Television Foundation; and chair of the Edinburgh International Film Festival. He is currently chair of the Film Skills Council of the UK Film Industry Training Board.
In 2005 he was awarded a BAFTA for Outstanding Achievement in Film, and was made an OBE in 2008.
Iain was appointed chair of the British Film Commission in 2011, where his role is to attract non-British productions to film in the UK.
Gareth Ellis-Unwin, chief executive, Bedlam Productions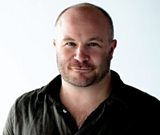 Gareth Ellis-Unwin was born in Slough. Part-time jobs at nearby Pinewood Studios sparked his love of film, and he went on to study media at Weymouth College and film at Ravensourne College. It was at Ravensbourne that Gareth met Simon Egan, and together they founded Bedlam Productions in 2009.
Bedlam's first major production was The King's Speech, starring Colin Firth, Geoffrey Rush and Helena Bonham Carter. The film went on to win seven BAFTAs and four Academy Awards, including Best Picture.
Gareth is currently working on The Lady Who Went Too Far, based on Kirsten Ellis' biography of Lady Hester Stanhope's time during the Napoleonic Wars.
Nancy Tartaglione, international editor, Deadline Hollywood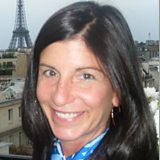 Nancy Tartaglione is international editor for the media industry website Deadline Hollywood, where she covers film, TV and media.
Prior to joining Deadline in late 2011, she was the editor-in-chief of HollywoodWiretap.com. She has been based in Europe for nearly 20 years, spending nearly a decade as a correspondent for Screen International. She also spent four years as reporter and editor for Variety in both Paris and Los Angeles.