Crossbills
Crossbills, so named due to the overlapping tips of their bills, are finches with large heads and bright colours: the males are red and the females are olive green. What makes them so unusual is that the tips of their beaks are crossed over; allowing them to rip into pine cones and extract the seeds. Different species of crossbills have different sized bills, which have evolved in association with the species of cones they eat. The Common Crossbill is found across the UK all year round and its numbers have been boosted by the planting of commercial conifers such as pine and larch. A real prize for birdwatchers is the larger and much rarer Parrot Crossbill, which has a very deep bill and can tackle the biggest and thickest cones. Parrot Crossbills breed in very small numbers in the UK, almost exclusively in native pinewoods in Scotland. In winter 2013/14 small flocks of parrot crossbills arrived in eastern England including Sherwood Forest in Nottinghamshire.
Presenter Trai Anfield and ornithologist Ian Newton, who has studied the movements of crossbills, take the rare opportunity to track down this flock, which probably irrupted from the breeding forests in Scandinavia. Population irruptions occur when the pine crop fails in their native countries and so the birds wander widely in search of a fresh supply. If food supplies in Sherwood Forest run out, the birds could disperse at any moment, so the search for these unusual and colourful species will be a gripping one for all involved, listeners included.
Produced by Jim Farthing.
Last on
Common Crossbill (Loxia curvirostra)
Web image courtesy of Nigel Clark/BTO
Uneaten, bracts naturally opened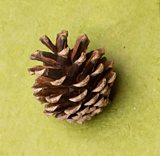 Image courtesy of Trai Anfield
Eaten by a squirrel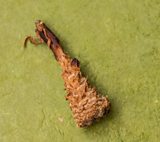 Image courtesy of Trai Anfield
Bracts prized open by a Crossbill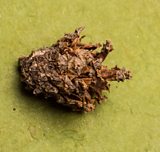 Image courtesy of Trai Anfield
Professor Stephen Hawking on Black Holes