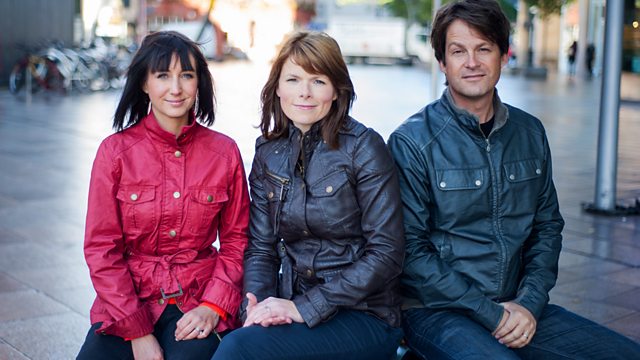 This week on X-Ray, we're on the trail of a gang of conmen who are using the storms as a way of conning householders out of their cash.
Rhodri trys to find out why Britain's fastest phone company is so slow when it comes to sorting out problems, and Lucy learns how a new craze from America can save you big bucks on your shopping.
We also find out why a phone company took months to sort out a landline for a family in desperate need.
Last on
Traders on the storm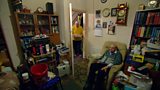 It's been a winter unlike any other in recent memory - and the clean-up is only just beginning.
Across Wales, communities are busy mending flattened fences and ripped up roofs.
But the chaos is a money-making opportunity for one group of people – doorstep conmen.
X-Ray has heard reports of rogue traders cashing in on the storms, offering to carry out repairs that aren't actually needed.
Sadly, that's what happened to the Ash family in Cardiff.
Kevin Ash and his elderly parents Audrey and Laurance were at home late one afternoon earlier this month when a man knocked at the door.
Kevin told X-Ray: "He said 'I'm a roofing contractor and as I have been walking past I see your chimney pot is swaying, and it's just about ready to fall'. He said that could easily go through your roof, or your neighbour's roof or hit somebody walking past and it would kill them."
The roofer offered to stabilise the chimney pot for £420. Worried that it might fall in the high wind, the family agreed to have it fixed.
But the price soared to £2,000 when the roofer said metal rods had to be placed down each pot.
The family didn't have the money, so the roofer helped himself to £850 of Laurance's money as a down payment.
 "I mean money is tight anyway you know," Audrey added. "I thought well, he must be out having a nice time on our money."
Cardiff Trading Standards and the police are keen to catch the gang before they strike again.
They're advising people not to do business with cold callers. 
If you do have any storm damage here's some tips:
• Phone your insurance company to make them aware of any damage incurred.
• Get at least three quotes for any work to ensure you get the best possible price. Only use accredited, reputable businesses, and agree to all scheduled work and the total cost before signing anything.
• Contracts signed at home should be given a seven-day 'cooling off' period and work should not begin during this time without the homeowner's written permission.
• Payment for any work should only be given after it's completed to your satisfaction. For extra protection, you're advised to pay by credit card for any costs over £100.
Anyone with information about the roofer is urged to contact South Wales Police on 101 or Crimestoppers on 0800 555 111.

EE phone fraud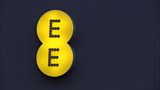 Terry Collins from Merthyr contacted X-Ray after being chased by debt collectors and receiving bills for a mobile phone contract he had never taken out.
In September, Terry signed for a delivery which was in his name, but was surprised to find that inside the parcel was a phone he hadn't ordered.
Shortly after, Terry received a phone call from someone saying that the phone had been delivered to the wrong address and that someone would be round to collect it the following day.
Parcelforce picked the package up and Terry was given a receipt to say that the phone was being delivered to an address in Manchester.
Terry didn't think anymore of it until a few days later when he received a bill from the mobile phone company EE. He went straight to his local EE branch and was told not to worry by a member of staff who said the phone had been cancelled.
But the bills didn't stop. Terry visited the shop two more times. He called and emailed EE but to no avail. Then, in December, he received a letter from a debt collection company.
Terry contacted the X-Ray team when a bill came through his door for £945: "I'm chasing them, they promise to come back to me, and nobody comes back to me.
"We were very concerned now, to have all these threatening letters for something which we hadn't ordered and didn't possess."
After four months of receiving these bills, X-Ray contacted EE who agreed to stop sending any more to Terry.
The case was confirmed by EE as fraud. Scammers use the address of someone who has a clean credit reference to order a phone and have it sent to that person's address. They then arrange for the phone to be collected and delivered to a place where they can get their hands on it.
EE have apologised to Terry. They say they take all reports of fraud seriously but administrative delays had caused the problems in Terry's case.

Extreme couponing craze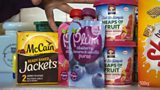 It's a craze that's winged its way over from the aisles of American supermarkets.
This week X-Ray takes a look at how more and more of us in Wales are getting into extreme couponing. Savvy shoppers are leaving the supermarket having spent just pennies; and sometimes not even that.
Guy Anker from Money Saving Expert  is putting together the 'Ultimate Guide to Extreme Couponing.' He says there are various degrees of couponing.
"Level one is using a coupon, cutting it out of a newspaper and using it for example. Level two is using a coupon when there's already discount; money off, 2 for 1. But when you really get to the extreme level, level three it's people using coupons on top of a coupon-stacking up on non-perishables that never go off."
Here's our top tips on how to get the best out of your coupons:

• Go online. There are often coupons you can just print off and use on sites including Facebook. Quite a few websites come up when you just type 'printable supermarket coupons UK' into Google. Have a look through newspapers and magazines, there are often coupons you can cut out.
• Read the terms and conditions. While some purchases will only allow one coupon per transaction others will have no limit. But you can attempt to beat the system. Don't hesitate to do your shop in separate transactions or ask a family member to buy something for you.
• Take time to organise your coupons. If you've got ones with an expiry date on them, make sure you use them first and keep the others in order so you know which ones to use next.
• Some supermarkets will allow you to use coupons from other stores but not all of them. Check individual supermarket websites for their own terms and conditions on what they will and won't accept.
• Stockpile nonperishable goods. Learn to be patient, wait for the item to go on sale and then use the coupon.
• Some supermarkets will issue 'raincheck vouchers' for products that are on offer but sold out. If you ask, they'll often give you a coupon so you can get it on offer at a future date.

Credits
| Role | Contributor |
| --- | --- |
| Presenter | Lucy Owen |
| Presenter | Rhodri Owen |
| Reporter | Rachel Treadaway-Williams |
| Series Producer | Nick Skinner |