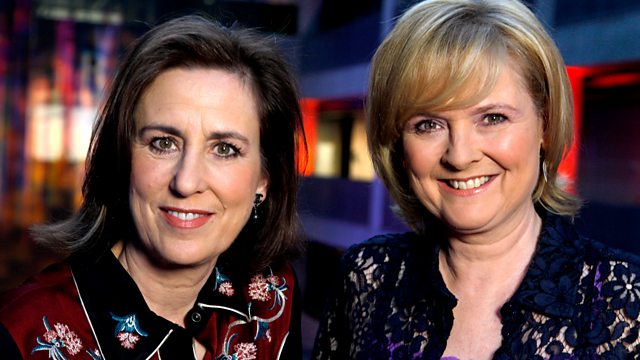 23/02/2014
Kirsty Wark and her guests review Nymphomanic Volumes 1 and 2, the latest films from provocative director Lars von Trier, and auteur Wes Anderson's new all-star film Grand Budapest Hotel. They also give their verdicts on Sky Atlantic's police procedural True Detective, which stars Matthew McConaughey and Woody Harrelson as a pair of mismatched cops, and We Are All Completely Beside Ourselves, the latest novel from Karen Joy Fowler, author of the bestselling Jane Austen Book Club.
Last on
Nymphomaniac Volumes 1 & 2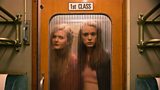 Lars von Trier's four hour double bill Nymphomaniac charts the story of a woman whose life becomes increasingly dominated by her sexual appetite. The young Joe is played by Stacy Martin, while Charlotte Gainsbourg plays her as an older woman, who relates a series of her sexual experiences to Seligman (Stellan Skarsgard), an asexual stranger who finds her bruised and battered in an alleyway. It will come as no surprise to aficionados of Von Trier's films that Joe's descent into addiction and degradation is told through a series of extremely explicit scenes, but does the film provide insights into female sexuality and addiction, or is it pornography masquerading as art?   


The Grand Budapest Hotel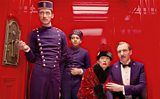 The Grand Budapest Hotel
is Wes Anderson's typically eccentric take on the crime caper – a dazzling cornucopia of visual treats, tall tales and top drawer talent. Ralph Fiennes stars as Monsieur Gustave H, the charming chief concierge of a legendary European hotel, who develops a friendship with Zero, a young lobby boy played by newcomer Tony Revolori. The film's whimsical plot revolves around the disappearance of a valuable painting and a series of typically screwball characters, played by, among others, Bill Murray, Adrien Brody, Owen Wilson and Tilda Swinton.  
http://www.grandbudapesthotel.com/
We Are All Completely Beside Ourselves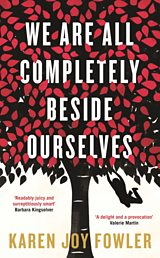 The latest novel from Karen Joy Fowler, author of the bestseller The Jane Austen Book Club, examines the human cost of a psychological experiment which has gone badly wrong.  The narrator of We Are All Completely Beside Ourselves is Rosemary Cooke, a California college student who looks back on her unique upbringing in Indiana, and who reflects on the devastating events which led to the implosion of her family – the disappearances of her older brother, Lowell, and her sister, Fern.  Fowler's novel explores family dynamics, grief, and the relationships between humans and animals, and has already earned praise from Barbara Kingsolver, Ruth Ozeki and Alice Sebold.  
Philip-Lorca diCorcia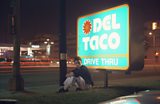 The Hepworth Wakefield is the venue for the first major UK survey of one of America's most significant and influential contemporary photographers, Philip-Lorca diCorcia. The exhibition, which features over 100 photographs, looks back on over three decades of diCorcia's heavily stylised work, including the series East of Eden, inspired by the recent financial crash, and Hustlers, his portraits of male prostitutes on Santa Monica Boulevard, which represent the flipside of the Hollywood dream. Also on display are photographs of pole dancers, which are diCorcia's reaction to the 9/11 attacks, and images from his series A Storybook Life, which took two decades to complete.  
Philip-Lorca diCorcia - Photographs 1975 – 2012 is at The Hepworth Wakefield until 1 June. 
BBC News In Pictures: Philip-Lorca diCorcia's first UK retrospective
True Detective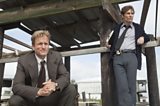 HBO's most successful series since Martin Scorsese's Boardwalk Empire arrives on UK TV screens this weekend. Written by crime novelist Nic Pizzolato, True Detective stars man of the moment Matthew McConaughey and his old pal Woody Harrelson as a pair of mismatched detectives investigating the ritualistic murder of a prostitute deep in the Louisiana backwoods.  Seventeen years after their original investigation Martin Hart (Harrelson) and Rustin Cohle (McConaughey) find themselves back in a police station being interrogated following a copycat crime.  In a market already saturated with police procedurals, are an audacious structure and a bankable cast enough to breathe enough new life into a familiar narrative of detectives struggling with inner demons?   
True Detective is on Sky Atlantic HD on Saturday evenings at 9pm.
Superior Donuts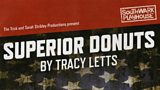 Playwright and actor Tracy Letts won the Pulitzer Prize for Drama for his play August: Osage County, which is now an Oscar-nominated film.  Superior Donuts is the lip smacking title of the play he wrote next.  Arthur Przybyszewski runs a small donut shop in uptown Chicago, a business founded by his Polish immigrant father. But the shop has fallen into neglect and is a target for vandals, only barely surviving through the custom of a group of loyal locals. When Arthur takes on a new employee, Franco, a romantic and ambitious African American, he is forced to confront the modern reality of the American Dream.  
CHVRCHES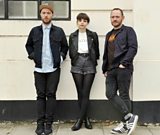 CHRVCHES joins The Review Show for a special performance of two tracks from their debut album, The Bones of What You Believe.  Heralded as one of the best live acts of 2013 by Rolling Stone and Pitchfork, along with countless other publications, CHRVCHES is made up of lead singer Lauren Mayberry, with bandmates Iain Cook and Martin Doherty on guitars and synths. They've drawn favourable comparisons to similar electronic bands like The Knife, Sleigh Bells and Purity Ring for their urgent and melodic songs that have entertained thousands at music festivals around the globe, including a stint supporting Depeche Mode across Europe. The band write, record, mix and master all their tracks in a basement studio located in The Review Show's home town of Glasgow. Their performance promises to be loud and energetic!
Credits
| Role | Contributor |
| --- | --- |
| Presenter | Kirsty Wark |
| Executive Producer | Pauline Law |
| Producer | Mark Crossan |