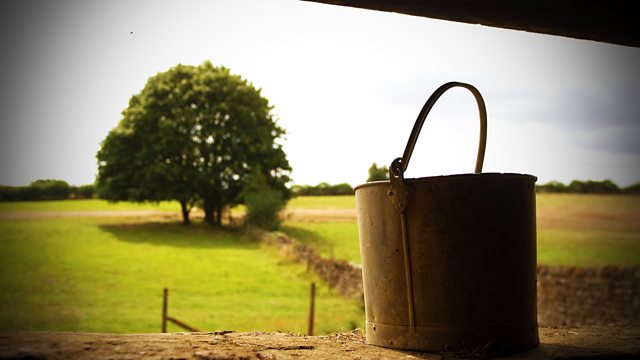 28/02/2014
Rob starts the day with a phone call from Jess. She's finally agreed to the divorce.
Kirsty again tries to convince Tom to talk to Tony. He admits that he's scared Tony won't care if he admits how he feels. Ironically, when Pat talks to Tony at Bridge Farm, he feels exactly the same as Tom. However, when they do talk, common ground is still not easy to find.
Kenton surprises Jolene with a new suede waistcoat to replace the one lost to the flooding. Jolene is overwhelmed and melts when Kenton apologises for not clearing the drains. Kenton is keen to mark Shrove Tuesday with an event at The Bull, and Jolene agrees - so long as she gets to wear her new waistcoat!
Rob visits Helen at the shop to give her the good news about the divorce. Helen is overjoyed and Kirsty is genuinely pleased for her too. Helen can't wait to tell Pat!
On the phone, Pat agrees that it's good news for Helen. But confiding in Tony, she still has reservations about Rob's true intentions.
Helen and Rob bask in a happy glow now that they can truly move on. Rob sits Helen down, and is keen to remember the moment as he asks her - will she marry him?
Last on
Credits
| Role | Contributor |
| --- | --- |
| Jill Archer | Patricia Greene |
| Kenton Archer | Richard Attlee |
| David Archer | Tim Bentinck |
| Ruth Archer | Felicity Finch |
| Tony Archer | David Troughton |
| Pat Archer | Patricia Gallimore |
| Helen Archer | Louiza Patikas |
| Tom Archer | Tom Graham |
| Jolene Archer | Buffy Davis |
| Jennifer Aldridge | Angela Piper |
| Alan Franks | John Telfer |
| Emma Grundy | Emerald O'Hanrahan |
| Jim Lloyd | John Rowe |
| Kirsty Miller | Annabelle Dowler |
| Lynda Snell | Carole Boyd |
| Rob Titchener | Timothy Watson |
| Director | Rosemary Watts |
| Editor | Sean O'Connor |
| Writer | Mary Cutler |