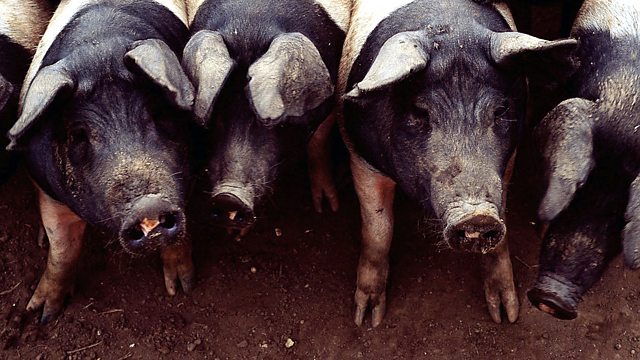 New NFU president, Co-op farms, GM mosquitoes
Charlotte Smith reports from the second day of the NFU conference in Birmingham. The big news is that the NFU has a new leader, Meurig Raymond, and for the first time a woman has been voted onto the leadership team - Minette Batters is Deputy President.
As well as the election race, the big issues on the agenda on the last day of the conference were science and retail. On agri-science, Charlotte speaks to Haydn Parry, chief executive of British-based company Oxitec which is engineering genetically modified insects. It programmes the males, in pest species like mosquitoes and olive flies, to be sterile so when they mate, the offspring die. Haydn claims it's a way of reducing pest populations with minimum impact on the environment. Charlotte challenges him on how that might work in Europe, and the battle he faces to win public support for such controversial biotechnology.
On retail, Charlotte hears from Phil Hudson, the NFU's head of food and farming, about their rallying call to supermarkets and processors to 'Back the Business of British Farming'. He also gives his reaction to the news that the Co-op plans to sell off its 15 farms - a total of 42,500 acres - and asks what that could mean for British agriculture.
The NFU represents 47,000 farmers and growers across England and Wales but some organisations, including the Family Farmers Association, say the union fails in its duty to represent the smallest farms. Charlotte puts this to Devon dairy farmer and long-standing NFU office-holder David Horton. He explains how he has worked hard to bring "muddy boots" and not power suits into the NFU.
Presented by Charlotte Smith and produced by Anna Jones.
Last on