Woman's Hour Power List 2014 – Game Changers

The search is on for the women who are changing the way power operates in Britain today. Building on Woman's Hour's inaugural Power List which named the 100 most powerful women in the country, this year's list will shine a spotlight on 'Game Changers'. From high profile whistle-blowers to grass-roots twitter campaigners, who's forging new rules of engagement in the circles of power? In this digital age, significant experience and age might not necessarily mean power – so who are the new players? A new panel of judges will choose a ranked top ten. Joining Jenni Murray is chair of judges Emma Barnett, The Telegraph Women's Editor, and fellow judge Rachel Johnson, columnist and author.  

Cook the Perfect: Jack Monroe's Chickpea, Carrot and Coriander Falafels

Jack Monroe made a name for herself as a food blogger writing recipes for people on the breadline. Despite only having a weekly food budget of £10 for herself and her small boy, she managed to create healthy and delicious recipes. Many of those recipes were handed out at food banks and now she has 2 million weekly visitors to her blog. Now Jack writes on food for the Guardian, she's become the face of Sainsbury's and she has just published a new book of money saving recipes. 

Police Fitness

Figures obtained from 27 police forces in England and Wales show that female police officers are more likely to fail a compulsory fitness test than their male colleagues. Of the 353 officers who failed fitness "bleep" tests last year, 236 were women, representing 67% of those that didn't make the grade. The test is the same for men and women, and in the future those officers who fail to pass could face sanctions such as reduced pay or even dismissal. But a leading health and psychology expert says that women often fail fitness tests because they are intimidated and stressed by the test conditions rather than being unfit. Jenni is joined by Professor Craig Jackson, Head of Psychology at Birmingham City University, and Rob Price, Assistant Chief Constable of Kent Police, who is the lead officer for police fitness for the College of Policing.

 

Blondie: NME's Godlike Genius

Debbie Harry will be the first female performer to receive NME's Godlike Genius award. The award is for Blondie, the American rock band that she helped form in the mid 1970s. Blondie have enjoyed huge international success and their music has influenced the fashion and art worlds as well as the music industry. With hits like "Heart of Glass," "Call Me" and "Atomic" they have sold over 40 million records worldwide. Why then, when previous recipients of NME's Godlike Genius award have included Noel Gallaher, Paul Weller and  The Smiths' song-writer and guitarist Johnny Marr, is tonight's award going to Blondie the band rather than Debbie Harry the performer? And why haven't any female performers won the award in the past? Deborah Coughlin, Editor of the Feminist Times will be joining Jenni in the studio.

Social Workers and Girls at Risk of Grooming

Last week we heard from Lara, a young woman who gave evidence last summer in the Oxford grooming trial. She was first approached by the gang at the age of 11. Lara criticised Social Services for not challenging her behaviour earlier or being more accessible when she was in trouble. Her mother, Elizabeth, has said she doesn't think social workers should be responsible for vulnerable young girls at risk of sexual exploitation. Jenni speaks to Janet Foulds, an ex-Chair of the British Association of Social Workers and a senior social worker specialising in child sexual abuse, and Bina Parmar an advisor in safeguarding from the charity National Working Group, an umbrella organisation for those working in child sexual exploitation.
Credits
Presenter

Jenni Murray
Interviewed Guest

Jack Monroe
Interviewed Guest

Deborah Coughlin
Interviewed Guest

Craig Jackson
Interviewed Guest

Rob Price
Interviewed Guest

Emma Barnett
Interviewed Guest

Rachel Johnson
Interviewed Guest

Heather Rabbatts
Interviewed Guest

Reni Eddo-Lodge
Interviewed Guest

Liz Bingham
Producer

Eleanor Garland
Woman's Hour Power List 2014 – Game Changers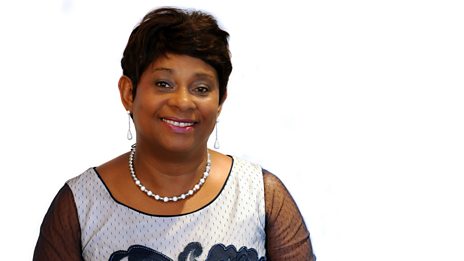 Doreen Lawrence is named number one game changer.
Woman's Hour Takeover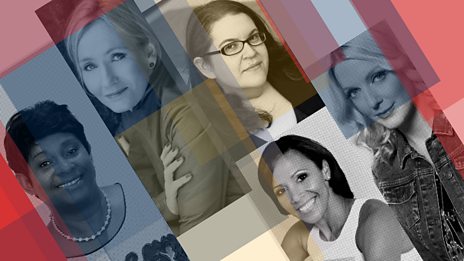 Five remarkable women take over Woman's Hour for one week.
Podcasts
Discover cooking techniques and tips to help you perfect your cooking know-how. Jenni Murray and…

Which ten women in the UK have done most to game-change the way power operates in the UK, whether in…

Woman's Hour brings you the big celebrity names and leading women in the news, with subjects ranging…
Blog: Woman's Hour Power List 2014 - latest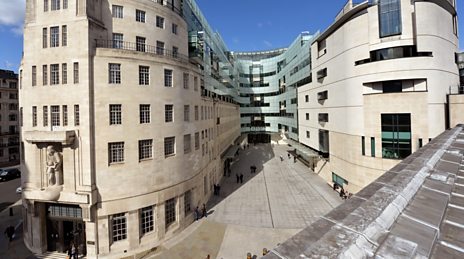 Who are the ten women who have done most to game-change Britain? From high profile whistle-blowers to grassroots Twitter campaigners, get involved in the debate @bbcwomanshour #whgamechangers. Our panel of judges will reveal a ranked top ten, live on Radio 4, at 10am on Wednesday 9 April.
24 hours on from the reveal and the top ten Game Changers are still taking in the news:

The debate is done and the list has been revealed but the Game Changer story continues....


Click here to read the profiles of our top 10 Game Changers.

Thanks to everyone involved - judges and game changers alike!

[pidimage]p01wzsgg




[pidimage]p01wzsff



[pidimage]p01wzsh5





Jenni Murray is currently holding back the tears as she speaks passionately about the importance of the Girl Guides.


It's wonderful to see how many people feel the same:

'We are the mothers of the men - what are we doing to change them?'

Our number one Game Changer Doreen Lawrence leading the debate in the Radio theatre.
See more live updates