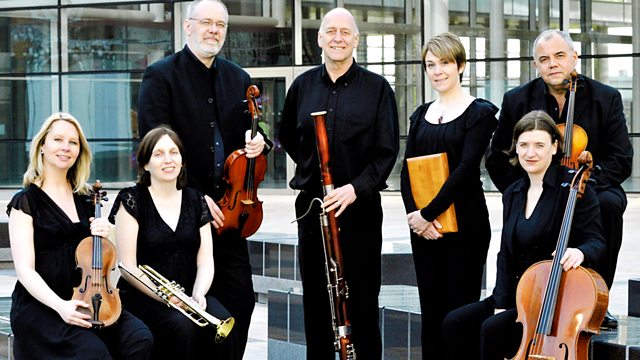 This week Penny Gore introduces music recorded recently by the BBC Philharmonic, including Russian repertoire from Glinka and Tchaikovsky to Rachmaninov and Shostakovich. And each day we will feature the film music of Miklos Rozsa
On Thursday, in our opera matinee we'll hear Haydn's rarely heard opera, La Vera Costanza - True Constancy in a recording from the Bruhl Haydn Festival.
Today a varied repertoire including Tchaikovsky Symphony No 2, Shostakovich 2nd Cello concerto and Beethoven's Emperor concerto.
Presented by Penny Gore
2pm
Glinka - Ruslan and Ludmila Overture
BBC Philharmonic
Juanjo Mena (conductor)
Tchaikovsky - Symphony no. 2 in C minor Op.17 (Little Russian)
BBC Philharmonic
Vassily Sinaisky (conductor)
2.40
Shostakovich - Cello Concerto no. 2 in G Op.126
BBC Philharmonic
Juanjo Mena (conductor)
Alban Gerhardt (cello)
Rozsa - Ben-Hur suite
BBC Philharmonic
Rumon Gamba (conductor)
3.30
Beethoven - Piano Concerto no. 5 in E flat Op.73 (Emperor)
BBC Philharmonic
Juanjo Mena (conductor)
Ashley Wass (piano).
Last on