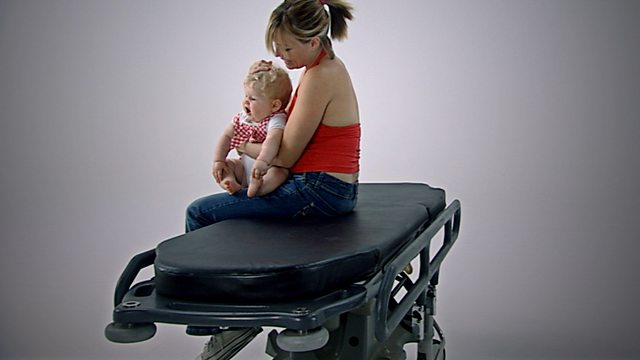 Alice Herz-Sommer; Plus-size fashion
Listen in pop-out player
Maternity leave - have we got it right in the UK? Writer Deborah Coughlin on the lack of plus size fashion on the high street; concert pianist Alice Herz-Sommer, the oldest known survivor of the Holocaust, died at the weekend at the age of 110; The Office of National Statistics release new data on teenage pregnancy tomorrow - rates have fallen significantly in recent years - we explore the drop in numbers and why UK levels are still higher than those in other western European countries.
Last on
New Teenage Pregnancy Data
The Office of National Statistics have released new data on teenage pregnancy and the rates have dropped dramatically in recent years. However UK levels remain significantly higher than those in comparable western European countries. Alison Hadley OBE led the Teenage Pregnancy Strategy in England. Gail Teasdale is the integrated services manager for young people's health at Hull City Council - a city which has seen a 40 per cent drop in teenage pregnancy since 2009.
Alice Herz-Sommer
The oldest known survivor of the Nazi Holocaust, Alice Herz-Sommer – a concert pianist- died in London at the age of 110 at the weekend. A film about her life has been nominated for best short documentary at next Sunday's Academy Awards. We hear an interview Alice gave to Woman's Hour back 2006 at the age of 103 in which she reflected on her extraordinary life.
Maternity Leave
The government has committed to introducing a year of shared leave for new parents by April 2015. Deputy Prime Minister Nick Clegg said these rights would allow men to become more hands-on fathers and stop women feeling they have to choose between a career or a baby. But, as we heard from Deborah Turness, the President of NBC on the programme last Thursday, many working women still fear the consequences of taking too much maternity leave. Some heads of business say the new rules will be a "nightmare" for employers and many parents, although welcoming the forthcoming changes, say they can't afford to take advantage of them. So have we got maternity leave right in the UK? Jane talks to Belinda Phipps, CEO of NCT, Trish Halpinm, Editor of Marie Claire and Susan Singleton, who is a solicitor and mother of five.
Plus Size Fashion
Writer Deborah Coughlin has been exploring the world of plus size fashion, or rather, the lack of it.  Why, she asks as a plus size woman herself, can she not find clothes she likes on the high street? Is plus size fashion really such a niche market?
Credits
| Role | Contributor |
| --- | --- |
| Presenter | Jane Garvey |
| Interviewed Guest | Belinda Phipps |
| Interviewed Guest | Trish Halpin |
| Interviewed Guest | Susan Singleton |
| Interviewed Guest | Deborah Coughlin |
| Interviewed Guest | Whitney Thompson |
| Interviewed Guest | Remi Ray |
| Interviewed Guest | Caryn Franklin |
| Interviewed Guest | Susie Orbach |
| Interviewed Guest | Alice Herz-Sommer |
| Interviewed Guest | Alison Hadley |
| Interviewed Guest | Gail Teasdale |
| Producer | Catrina Lear |