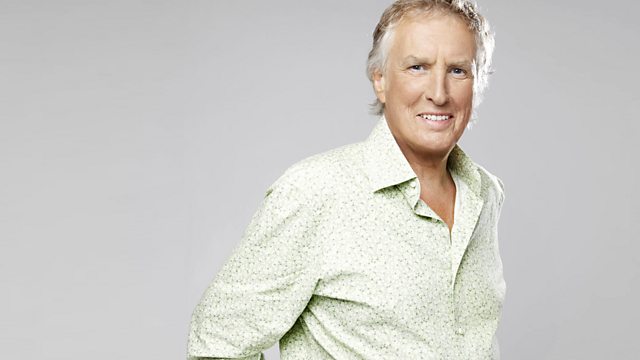 Bestsellers from the Police and Dire Straits
Johnnie and David highlight two best selling albums from the decade where CDs and big concerts were enjoyed en masse.
Both bands had worked hard for their worldwide success, finding it hard to break through in the late 1970s, but enjoyed enormous wealth and success in the era of Live Aid and MTV (with which they were both linked).
Their lead singers had both enjoyed careers outside music, in education and journalism respectively, and are very articulate in the BBC archive interviews featured.
Synchronicity was the fifth and final album from The Police. It was recorded at Air Studios on the island of Montserrat and in Quebec. As David says the album is "shot through with shades of the Library" - it is a thinking person's album with many references to Carl Jung and psychology. Above all it contains some very successful songs including Every Breath You Take, which, in royalty payment terms, is more lucrative than the entire Police catalogue combined. Johnnie and David discuss its brilliance and the fact that Andy Summers and Stewart Copeland initially thought it was too simplistic to go on the album.
The second album featured on the programme really launched a new digital format, the Compact Disc in 1985, and took six months to record, again in Montserrat. Dire Strait's Brothers In Arms followed their live album Alchemy and 1982 studio album Love Over Gold and was a huge success. In its first year of release the entire worldwide manufacturing capacity was overwhelmed by the demand for it; other record companies had to fight to get their CDs made.
Last on