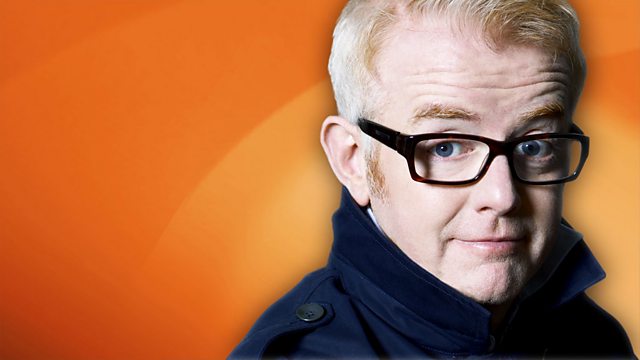 Eddie Jordan - London Grand Prix
Top champ Freya Moore makes a splash when she tells us about her very first time in the pool for her school relay race...
Talking of racing, our not-so-mystery guest is F1 legend Eddie Jordan, who keeps us on track with the possibility of a Grand Prix in London...
Keeping with cars, we take a look at your one rule for maintaining peace and love when riding on four wheels...
And in pole position is the top tenuous which takes us to your desperate claims to the fame of legal street racing...
Today's show is dedicated to anyone and everyone who had any involvement in encouraging, enthusing, and facilitating kiddies to enter this year's 500 Words, which closed last night...
And today's show is entitled: Perfection is the enemy. Your best is the friend you're looking for!
Last on
Pause For Thought: Sarah Joseph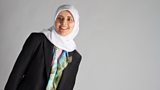 From Sarah Joseph, Editor of Emel, the Muslim lifestyle magazine:
This week is Eating Disorder Awareness Week. 1.6 million Britons will be affected by an eating disorder at some point in their lives, with younger people increasingly at risk. Last year there was an 8% increase in hospital admissions for anorexia and bulimia.
Anorexia is the most fatal of all mental health illnesses—1 in 5 sufferers will die. Research shows that the sooner the illness is treated the better the chance of recovery. However a lack of awareness, as well as funding issues, mean that is often not happening.  Sufferers and their families say they also have to fight the stigma surrounding eating disorders, which stops people getting help, and makes families – living through the stress of helping a loved one – even more isolated. In addition, stigma and a general lack of awareness, stops the general public supporting charities providing desperately needed research and patient support programmes.
Those caught in the grip of an eating disorder often describe a bullying internal voice telling them they are not worthy. They describe a self-hatred that pushes them to deny themselves one of the most basic things necessary for survival: food.
Whilst to most of us this may seem extreme, perhaps we might recognise negative feelings towards ourselves, of not feeling good enough, or satisfied with ourselves. Self-improvement is one thing, but tearing ourselves down is quite the opposite.
We don't have to focus on our flaws, or the flaws of others. We can love ourselves a little more, and nurture a more positive view of ourselves and others. There is a sacred tradition "God is Kind and He loves Kindness". This means being kind to others, but also being kind to ourselves, which is not always easy.