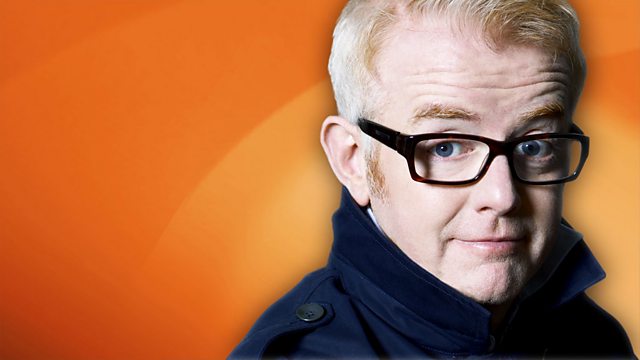 House Rules!
As Chris reveals his brand new house rule: Fridge Opening Hours...We invite you to tell us yours, that's the handy hints to keeping order in the home...
That leads us nicely on to the Top tenuous with your desperate claims to the fame of 'opening hours'...
And, our mystery guest is resident Pause-For-Thoughter, and author of 'Food For The Soul', Father Brian D'Arcy whose book kept Chris going whilst he was away with an irritating illness...
This show is dedicated to anyone who thinks they can beat Chris' new house rule: Fridge opening hours...
And today's show is entitled: Never rub another man's rhubarb.
Last on
Pause For Thought: Ruth Scott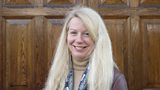 From Rev Ruth Scott, Anglican Vicar in Richmond:
As part of a recent conversation with a crowd of teenagers I handed round some home-made double-cream filled cupcakes. The cream and mixture of half of them had been doctored with copious amounts of salt and tasted appalling - as the students who'd received one of those let me know in no uncertain terms. I returned to one of the younger boys – to whom I'd thankfully given a delicious cake – to find his face and hands plastered in cream. It was Just William all over again!  We were discussing an image from the gospels about us being 'the salt of the earth'. That's not about dominating others with your own flavour and leaving a really bad taste like my over-salted cakes. It's about bringing out the best in the people you mix with, just like the right amount of salt brings out the great flavour of other ingredients. The students were a bit surprised when I went on to give a list of things I hoped they'd become as adults which included the word, 'rebel'. It wasn't what they expected to hear from a priest. In reality we live in a world where too many people are dominated by the overpowering inhumanity of individuals or systems. That means every community needs rebels who are prepared to question the status quo when it's unjust and oppressive, and to stand up and be counted in constructive ways that help to change things for the better. Sometimes that's costly so it takes courage. There's nothing insipid about being effectively salty. Revolutionaries come in all shapes and sizes. This last weekend, for example, I've been working with a lovely community of nuns, some of whom have put their neck on the line at times for the sake of people living in poverty or under oppression. They thought it hilarious when they learnt accidentally that in official documents concerning security they are classified as, 'Harmless Eccentrics, Grade 2'. They know that, just like salt, you don't always have to be aggressively visible for your actions to make a difference to how life tastes for others.