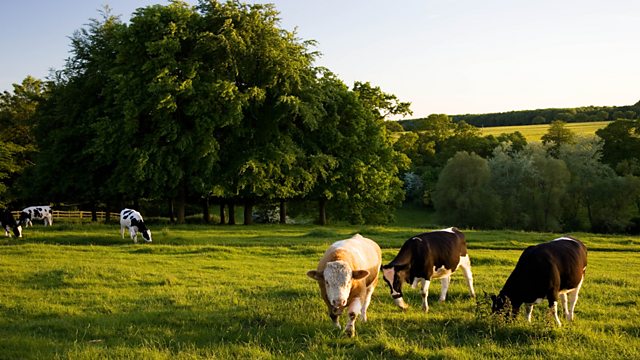 Booming farm business, Early flowers, Flooded earthworms
New research is published today, to mark the start of the annual NFU conference, the last one for the current president. Figures on the contribution made by the farming sector to the UK economy make surprising reading.
For nearly two months, whole swathes of farmland and pasture have been underwater. Grass has been damaged, crops have drowned, and seawater has made some land unusable. But how has the flooding affected creatures like earthworms which benefit the soil? Anna Hill finds out.
And the weather's finally starting to feel like spring, with blossom and buds are appearing, but for flower growers it may not be good news. The unusual weather conditions we've had this winter have combined to create a situation which could affect the price and availability of daffodils at Easter.
Presented by Anna Hill and produced by Emma Campbell.
Last on