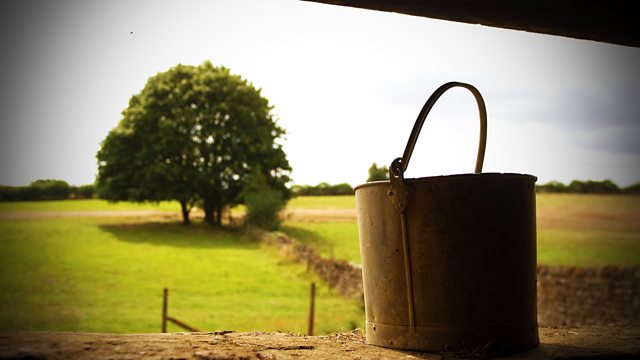 24/02/2014
Jill is settling in to life at Brookfield. Ruth is overjoyed to have help around the house. Jill feels it's the least she can do for them.
Conversation is still strained between Tom and Tony. Tom feels Tony is out of his depth making a move to beef cattle, but Tony feels Tom is really implying he's too old to learn. Tom accepts he'll have to reduce his own order of new weaners.
Following an inspection from the insurers, Kenton and Jolene discuss the rain damage. Jolene berates Kenton for not clearing the drains when she asked. Although things could have been worse, Jolene is still upset about her ruined clothes.
Jill is organising a talk for the WI from PC Burns about home security. Jolene remarks on what a catch he is. Jill hopes this might encourage a turnout from some younger members.
Tom confides in Kirsty that he thinks the future of the farm is in jeopardy. Kirsty is pleased she has the wedding and honeymoon to distract her. Wanting to go back to their roots, Kirsty suggests an eco-friendly, albeit pricey, rainforest lodge in Costa Rica. Tom wants it to be the trip of a lifetime and decides they should just book it.
Last on