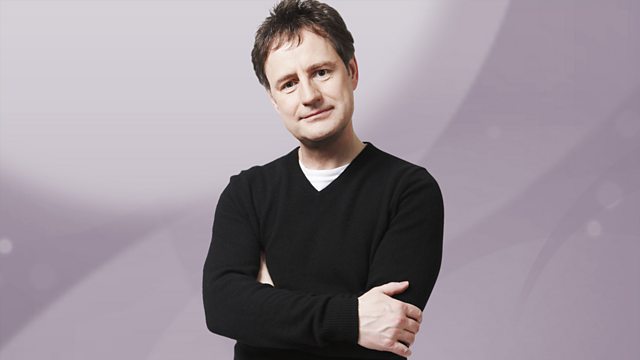 Richard Allinson sits in
Richard Allinson sits in for Chris Evans. Today he's joined by last year's gold medal 500 Words winners: Roxanna Toyne and Olivia Hunt. Plus, the Gobsmackers, Moira's Golden Oldie, the Big Screen Belter and Father Brian D'Arcy with a Pause For Thought.
Last on
Pause for Thought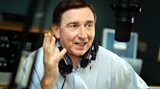 From Father Brian D'Arcy a Catholic Passionist priest:
I have a disturbing fault to confess Richard. I allow myself to be paralysed by the magnitude of problems I have to face far too easily. Because I can't make a significant contribution, I wrongly decide to do nothing. I now see that I should do what I can anyway - even when I can't do everything. Little things do mean a lot. In the Bible the widow's mite is more pleasing than the rich man's fortune.
I've decided to make a major adjustment to how I live and act. It began when I gave myself permission to change my mind about problems and indeed people.
To change is to grow; to be perfect is to change often. To be willing to change is to acknowledge I'm not perfect - that I'm still a work in progress.  Put bluntly: Change your mind and you can change your life.
Look at it this way: If I keep on doing the same things in the same way, I should not be surprised to get the same results. When I look at life differently the possibilities are endless.
I become strong only when I embrace my weaknesses; I cannot be a teacher unless I can be taught; Wisdom comes when I learn from my foolishness; I laugh longer and louder when I learn to laugh at myself.
So change your mind about that person who irritates you, or the Family member who has let you down. Just for a moment see life as they see it; try to understand what life has done to them.
In the same way that physical exercise is essential for a healthy body, the challenge to change keeps our brains, our spirits and our emotions healthy. You see how to change when you change the way you see.
What I am is God's gift to me; what I become is my gift to God. And it all begins with a simple decision – be humble enough to change.
Today's Most Popular Tracks
Most added tracks from this show