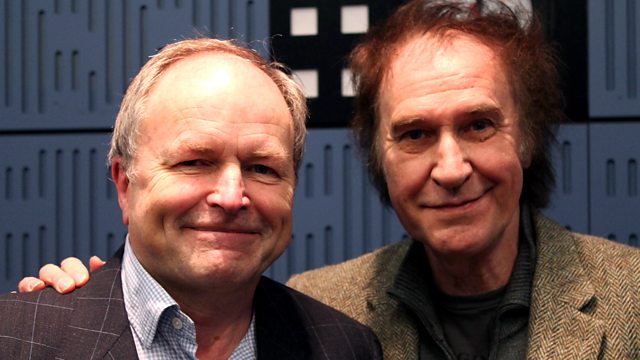 Ray Davies, Lucy Kirkwood, Heydon Prowse, Tom Wrigglesworth, Nikki Bedi, Mariam the Believer, John Harle and Marc Almond
Clive is Face to Face with Kinks founder Ray Davies who discusses his book "Americana: The Kinks, the Road and the Perfect Riff", about travelling and performing across the USA during some of the most unsettling years in American history.
British playwright Lucy Kirkwood, whose writing credits include the award winning Chimerica and TV series Skins, speaks to Clive about her latest work 'The Smoke' which airs on Sky 1 this month.
Award winning comedian Tom Wrigglesworth talks to Clive about his new show 'Utterly at Odds with the Universe', which takes him on an emotional journey from childhood to adulthood, exploring the poignant and profound relationship with his granddad.
Nikki Bedi interviews actor turned TV prankster Heydon Prowse, one half of Bafta winning comedy team behind 'The Revolution Will Be Televised', more recently writing and directing the short piece 'Bonus Street' in response to the Channel 4 series Benefits Street.
PLUS there's music from Swedish outfit Mariam The Believer who perform 'Above The World' from their latest album 'Blood Donation', out now via Moshi Moshi.
More music from Marc Almond and John Harle who perform 'Black Widow' from their forthcoming album 'The Tyburn Tree', released Monday 24th February via Sospiro.
Producer: Sukey Firth.
Last on
Ray Davies talks to John Wilson about the Kinks albums Lola and Muswell Hillbillies.
Ray Davies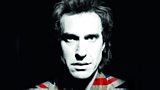 'Americana' is published by Virgin Books and available now. 
Ray is on tour in March and is performing at De la Warr Pavilion, Bexhill on Sea on Sunday 2nd, Stables, Milton Keynes on Monday 3rd and Union Chapel, London on Tuesday 4th.
Lucy Kirkwood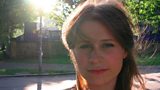 'The Smoke' is on Thursday 27th February at 21.00 on Sky 1 HD.
Tom Wrigglesworth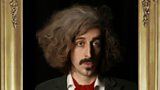 Utterly At Odds With The Universe dates include 'Just The Tonic' in Leceister tonight, Feb 23rd he visits Atrix in Bromsgrove and Feb 27th he is at South St Arts in Reading. All the dates are on his website
Heydon Prowse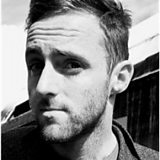 As a comedian Heydon won a Bafta and a Broadcast Digital Award for writing and staring in The Revolution Will Be Televised on BBC3, which is currently in its second series.
As a director he has made films for Channel 4, Vice, Sony, BBC, The Guardian, W Hotel, The English National Opera, Greenpeace and Shelter.
Mariam The Believer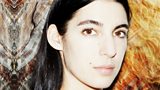 Mariam The Believer perform 'Above The World' from their album Blood Donation. 
'Blood Donation' is available now on Moshi Moshi.
Mariam The Believer are playing at Rising Festival at London's Roundhouse tonight.
Marc Almond & John Harle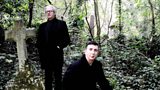 John Harle and Marc Almond perform 'Black Widow' from their album 'The Tyburn Tree'. 
'The Tyburn Tree' is available on Monday 24th February on Sospiro Noir.
'The Tyburn Tree' is at London's Barbican Hall on Sunday 2nd, Bridgewater Hall, Manchester on Monday 3rd, Cambridge Corn Exchange on 4th, Brighton Dome on Wednesday 5th and Colston Hall, Bristol on Thursday 6th March.
Listen to Loose Ends anytime, anywhere.