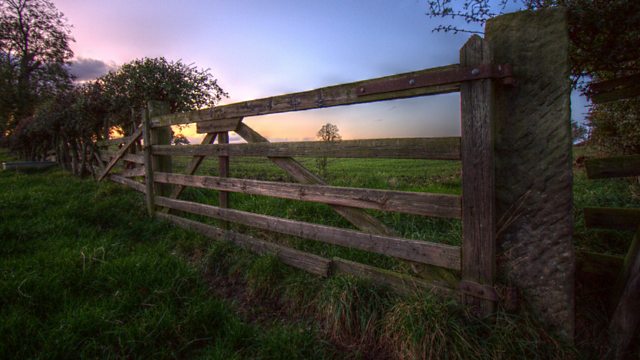 Farming Today This Week: Rural planning; Building and the countryside
The mission is on to get Britain building. The government wants to see nearly a quarter of a million new homes built each year by 2016. This week, we're looking at what a building boom could mean for our rural communities.
Charlotte Smith visits Kemble, a village of around 300 houses in Gloucestershire. Kemble is on a rail mainline to London and has a shop, a school and a pub.
However, Kemble is set to grow, planning permission has recently been granted for 50 new houses on farmland. Charlotte speaks to the chairman of Kemble and Ewen Parish council who originally opposed the plans, but are now set to welcome the new development into the village.
With land prices holding strong, and each local authority having its own targets for housebuilding, finding new places to build on can be tricky for developers, but could prove lucrative for farmers. Charlotte visits the farm in Kemble which is selling its land for the new housing development. She also stops off at the village pub to see how the new homes could benefit local trade.
We also hear from the Country Land and Business Association who are calling for more affordable homes and the Campaign to Protect Rural England who want to see appropriate development in the countryside.
Sarah Falkingham visits the Yorkshire Dales to find out how proposed changes to rules on barn conversion to for domestic use have caused controversy on both sides. We also hear how locating industry and business in the countryside could provide a boost to the rural economy.
Presented by Charlotte Smith and produced by Jules Benham.
Last on