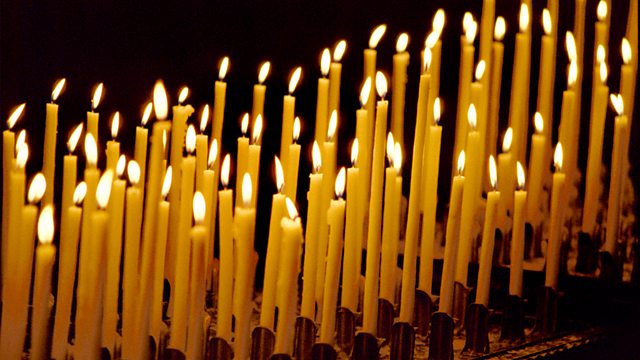 19/02/2014
A spiritual comment and prayer to begin the day with Sister Gemma Simmonds of the Congregation of Jesus.
Last on
Sister Gemma Simmonds CJ
I'm a terrible loser. I find it impossible to keep track of my possessions, spending hours searching for things I've put down only to forget where. If all the umbrellas, gloves and other lost items of my lifetime were gathered together, I suspect there'd be enough to fill an entire left luggage office.
My family and friends are very patient, often helping me in the search, or at least promising to pray to whichever patron saint they favour as the finder of things that stay resolutely hidden until they appear down the back of the sofa or under the car seat. Saint Anthony, finder of lost objects, heads the list for most of them, but some prefer St. Rita, patron saint of impossible causes.
The distress of losing things and wasting time searching can be very real, and the relief of finding them is a special kind of joy. Perhaps someone in Jesus' family circle was a bad loser like me. He certainly was vividly aware of the distress and the joy that come from losing and finding. He illustrated his teaching on God's attitude to sinners and on the kingdom of God through the metaphor of shepherds searching for lost sheep, merchants searching for fine pearls, women ransacking their houses for lost money and someone discovering hidden treasure. The punch line of his stories is always the joy of finding, the willingness to make sacrifices to recover what's lost. We are God's treasure, God's pearl of great price and God is willing to pay anything to get us back. This speaks volumes for how precious we are in God's sight, even when we fail. Loving God, may we never lose confidence in your love and always remember how much you long for us to turn to you. Amen.