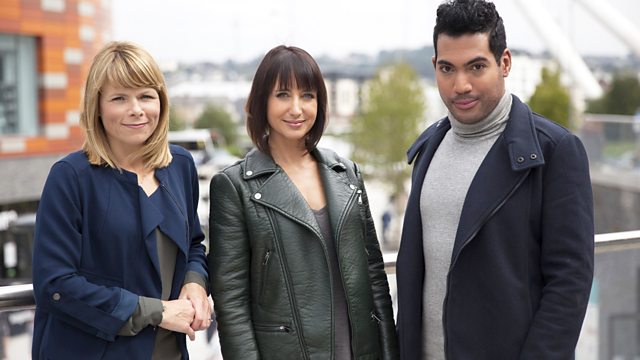 Rachel Treadaway-Williams goes undercover in an effort to find the source of the shoddy counterfeit goods which are flooding the streets and social media pages of Wales. Lucy Owen meets a hard working dance teacher who's been left hundreds of pounds out of pocket because he fell for their promise of some good local publicity. Rhodri Owen meets a group of workmates who organised a wine tasting for a bit of fun. But they ended up hundreds of pounds out of pocket when the plonk they ordered never turned up. And a look at the damage caused to cars by potholes caused by the recent rain.
Last on
Aurora Logistics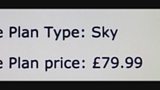 Directors and staff at a Swansea call centre first exposed by X-Ray have been jailed for 22 years at Swansea Crown Court.
Summing up the judge praised the programme for highlighting the fraud committed by a network of businesses.
X-Ray began investigating a company known as Aurora Logistics in 2011 when it received complaints from viewers who had been charged around £80 for bogus Sky TV warranties. As complaints flooded in and X-Ray ran follow up stories, Trading Standards raided their offices.
Company directors shredded computer hard drives and tried to remotely delete computer records.
But Trading Standards officers managed to recover around 100,000 calls in which call handlers ruthlessly exploited vulnerable and elderly customers.
They also found calls in which one company director, Paul Delamare, told an aide how the company was feeling a "load of heat".
He added: "I've had another email from X-Ray today. They are not going to go away."
The case turned into one of the biggest Trading Standards investigations ever in Wales.
Eight of the leading figures in the organisation were jailed for up to four years each.
But the case broke new ground with the prosecution of ordinary call handlers. Six of them got suspended jail sentences. Trading standards took the highly unusual decision to prosecute them as well because of the shocking nature of the calls they'd made.
Rhys Harries, from Swansea Trading Standards, said: "We listened to hundreds and hundreds of calls and yes some of them were quite upsetting for our officers.
We felt that obviously those making the sales, those sales staff were as culpable in some instances as the directors who were running the company."
Are we getting the real deal?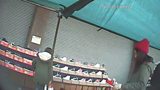 An investigation by the BBC X-Ray programme has uncovered a growing trade in counterfeit clothing in Wales.  It's being supplied by open air markets in England – with counterfeit goods brought here to be sold on social media.
Caerphilly Trading Standards told X-Ray that the fakes are sold openly in the markets and internet traders are hiring buses to visit the markets. They buy in bulk and sell it on – often via Facebook.
Tim Keohane from Caerphilly Trading Standards said: "They think they can get away with it.  But there are serious penalties for infringing trademark laws - you can be sent to prison for 10 years."
X-Ray secretly filmed a Cardiff-based Facebook Trader who called himself "Del Boy Jones (boyo)".  He was selling branded Polo by Ralph Lauren and Fred Perry shirts for £6 each – they would be more than £50 if bought direct – but the shirts were of very poor quality and obviously fake.
The programme then went undercover to buy counterfeit Converse trainers at an open air market in Bristol.  Secretly filmed, the trader told us that the shoes were genuine.  We also bought a Liverpool shirt which the seller said had "come out of the back door" of the factory which makes the real ones – it was later confirmed as a fake.
Graham Mogg – an investigator from the Anti-Counterfeiting Group –accompanied X-Ray on the undercover operation.  He  told the programme: "The whole point of a trademark is that the consumer knows that what they are buying is a quality product.  Social media traders will often use brand names and imply they are genuine items – but what you're actually buying are very poor quality products which are not and is not the legitimate item."
The man operating the Facebook site as Del Boy Jones (boyo) – Adam James from Cardiff – has taken down his site and says he will not be selling the items again.
Grenchurch Markets Ltd which operates the Sunday market in Bristol says counterfeit goods have always been banned from the site and they are taking measures to clamp down on the trade.
The man who sold us the Converse trainers has been banned from the market.
Facebook say they take action whenever they are made aware of counterfeits.
The perils of potholes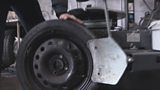 Potholes have been plaguing some roads across Wales after weeks of persistent heavy rain.
The winter weather normally makes roads more susceptible  - but the recent extreme weather has seen parts of roads washed away or flooded.
One garage near Cowbridge in South Glamorgan has been seeing up to four customers a week with pothole complaints. Owen's Motor Services workshop manager Jamie Butcher said the damage caused ranged between buckled and cracked alloys, suspension damage and snapped springs, and blown out tyres.
"One woman had to have all the wheels taken off her Fiesta because they were all mis-shapen. They were making her car shake and judder. Another customer ripped the whole front end off his car. It took the radiator out with it and caused a lot of damage - nearly £500 worth."
Tim Shallcross from the Institute of Advanced Motorists told X-Ray that there were a number of things drivers could do to avoid damaging their car.
"First of all, be on the look-out for potholes.
"They are particularly prevalent down hills and at the bottom of hills - watch out for puddles in the gutter because one of those might be hiding a six- inch pothole.
"If you do see a pothole, drive slowly through it or try and avoid it, but before you do, check your mirrors to see there's nobody on your outside.'
Mr Shallcross said compensation was possible in some cases.
"You have to establish that the council hasn't abided by the national code of practice for maintaining the road.
"As a rule of thumb, if the pothole is more than about 40mm deep then you have a chance of success, if it's less than 25mm deep you have very little chance of success. Take a photo of the pothole but don't put yourself in danger."
Credits
| Role | Contributor |
| --- | --- |
| Presenter | Lucy Owen |
| Presenter | Rhodri Owen |
| Reporter | Rachel Treadaway-Williams |
| Series Producer | Nick Skinner |